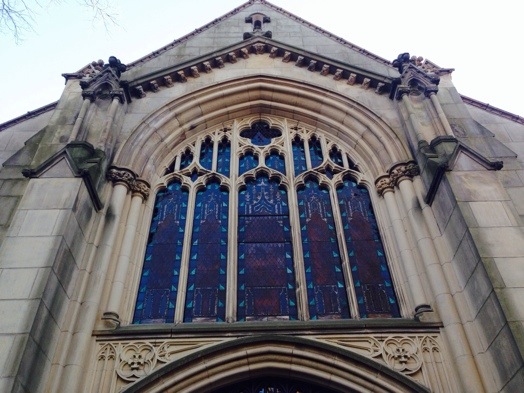 Wellesley College has posted its Fall 2015 concert series, and all events are free and open to the public. Organist and harpsichordist Jacob Street is opening the series at Houghton Chapel on Sept. 9 at 8pm. If you've never been in Houghton Chapel before, the stained glass and general holy hush of the 1899 building is in itself worth a visit.
Waterstone at Wellesley will host Swing Café on Thursday, Aug. 20 at 7 p.m. Enjoy the summer evening weather while the band plays in the courtyard. Swing Café combines lead and harmony vocals, with the guitar, mandolin, saxophone, clarinet,
double bass and drums for soothing jazz, swing and rockabilly sounds. Known for their clear sound, one member of the group is a Grammy-nominated sound engineer. This event is free and open to the public, but an RSVP is requested at 781-235-1614. Waterstone is located at 27 Washington St., and includes 134 apartments for seniors 62 and older. It features independent and assisted living rental apartments.
Dana Hall invites you to its free music concert series that takes place monthly in Beveridge Hall. The next one is Sunday, Sept. 19, 3pm and features Jayoung Kim, pianist, with guest artists. All concerts are free and open to the public. General seating is available on a first-come basis.
A bit beyond Wellesley, The Rivers School in Weston will host an Open House  on Sunday, August 30, 12 -2pm as an opportunity to learn about the school's programs for beginner students ages 5 – 9. Teachers will be on hand to help students try the instruments including violin, cello, piano, guitar, and marimba. Programs begin in September.