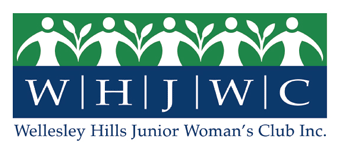 The February 1, 2019 deadline is fast approaching for The​ ​Wellesley​ ​Hills​ ​Junior​ ​Women's​ ​Club​ ​(WHJWC)​  scholarship​ ​applications​.
Last year (2017 – 2018), $70,000 was awarded to 24 Wellesley students.  Scholarship amounts ranged from $1,000 to $4,000. WHJWC Scholarships has awarded more than $1.5 million to students since 1972.
Applications​ ​are​ ​evaluated​ ​based​ ​on​ ​demonstrated​ ​financial​ ​need,​ ​academic​ ​achievement,​ ​and involvement​ ​in​ ​community​ ​service.​ ​Applicants​ ​must​ ​be​ ​Wellesley​ ​residents​ ​graduating​ ​from​ ​high school​ ​in​ ​or​ ​outside​ ​of​ ​Wellesley​ ​or​ ​Wellesley​ ​residents​ ​currently​ ​attending​ ​undergraduate institutions​ ​on​ ​a​ ​full-time​ ​basis.​ ​A​ ​limited​ ​number​ ​of​ ​awards​ ​are​ ​available​ ​to​ ​Wellesley​ ​High School​ ​graduates​ ​who​ ​reside​ ​outside​ ​of​ ​Wellesley.
Save the dates for the upcoming WHJWC events that help fund these scholarships:
Saturday, May 4, 2019:  Wellesley Kitchen and Home Tour
Sunday, May 19, 2019: Wonder Run 5K and Kids Fun Run
The WHJC is a volunteer organization of just under 100 women who give their time through hands-on service and fundraising efforts. The group's annual fundraisers include Wellesley Marketplace, Wellesley Kitchen and Home Tour, and The Wonder Run.
MORE:
Young women eligible for Tau Beta Beta scholarships — apps due March 1
Wellesley Scholarship Foundation applications due Feb. 1