WHS Acastock tickets will be available at the door for the Saturday, March 11, 7pm show.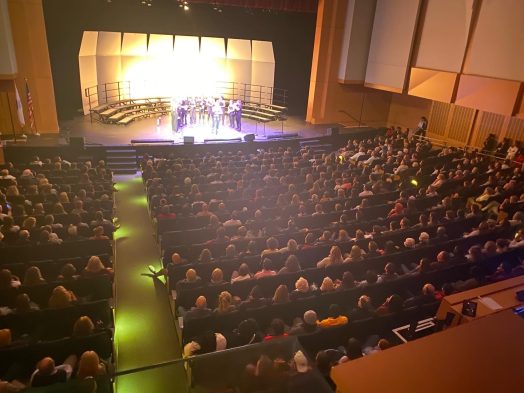 5 great reasons to attend Acastock
Great singing! All four of the WHS a capella groups are tremendous and rival many of the collegiate a cappella groups in the area. You will not be disappointed.

Great education! Come see first-hand what happens when students use what they learn in the choral classroom and make it their own. Acastock is an incredible showcase of student work.

Sense of community. There is nothing like a full house of appreciative audience members celebrating the time and talents of our students.

Tradition and legacy. WHS Acastock has taken place for over 20 years and has consistently been recognized as one of the more popular a cappella events in our state. Come see why.

Support of the WHS performing arts. In 2020 COVID all but eliminated any chance to share the talents of our students in the performing arts. We are rebuilding and reestablishing events that have been treasures for our community. The students have worked exceptionally hard to prepare Acastock, and your support means the world to our students.
We hope to see you at WHS on Saturday, March 11, at 7pm.