The latest Wellesley, Mass., sports hightlights:
Brooks stars at Nationals
Wellesley High junior Christopher Brooks this past weekend won the 60m dash at the New Balance Nationals Indoor track meet in Boston, which attracted some 3,500 athletes from all over the country. The 60m dash event itself featured 110 runners.
Brooks dashed across the finish line in just 6.95 seconds, 0.01 seconds ahead of the next speediest runner in the Rising Stars event.
The Wellesley High runner is coached and supported by Jim Everhart and fellow WHS Track & Field staff.
Other WHS athletes competing at the games included 4 x 200m relay team of Brooks, Ryan Harding, Tyler Yen and Connor O'Neil, as well as Tyler Yen in the long jump, and Lillie Caiazzo in the girls' 60m hurdles.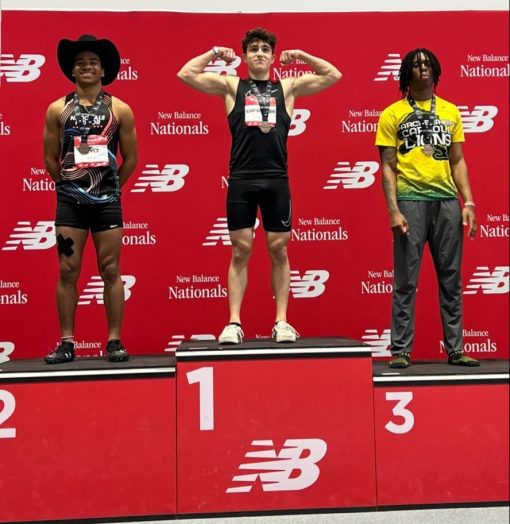 Senior softball players wanted
The Eastern Mass. Senior Softball League has opened its annual registration for players age 50 and over. The 450-plus member slow-pitch league draws numerous players from Wellesley and surrounding towns, and games are played in Wayland, Medfield, and Framingham.
The EMASS season opens in late April with 16 or more weeks of regular season games and year-end playoffs completed by Oct. 1.
About EMASS Senior Softball League
EMASS was founded in 1995. Skill levels range from casual recreational players to those who play on nationally competitive tournament teams. Players of any skill level will find a spot with teams of similar abilities in one or more of EMASS's six divisions. There are two Saturday divisions and four weekday divisions. All divisions play a double-header each week and many members play on different teams in multiple divisions.
---