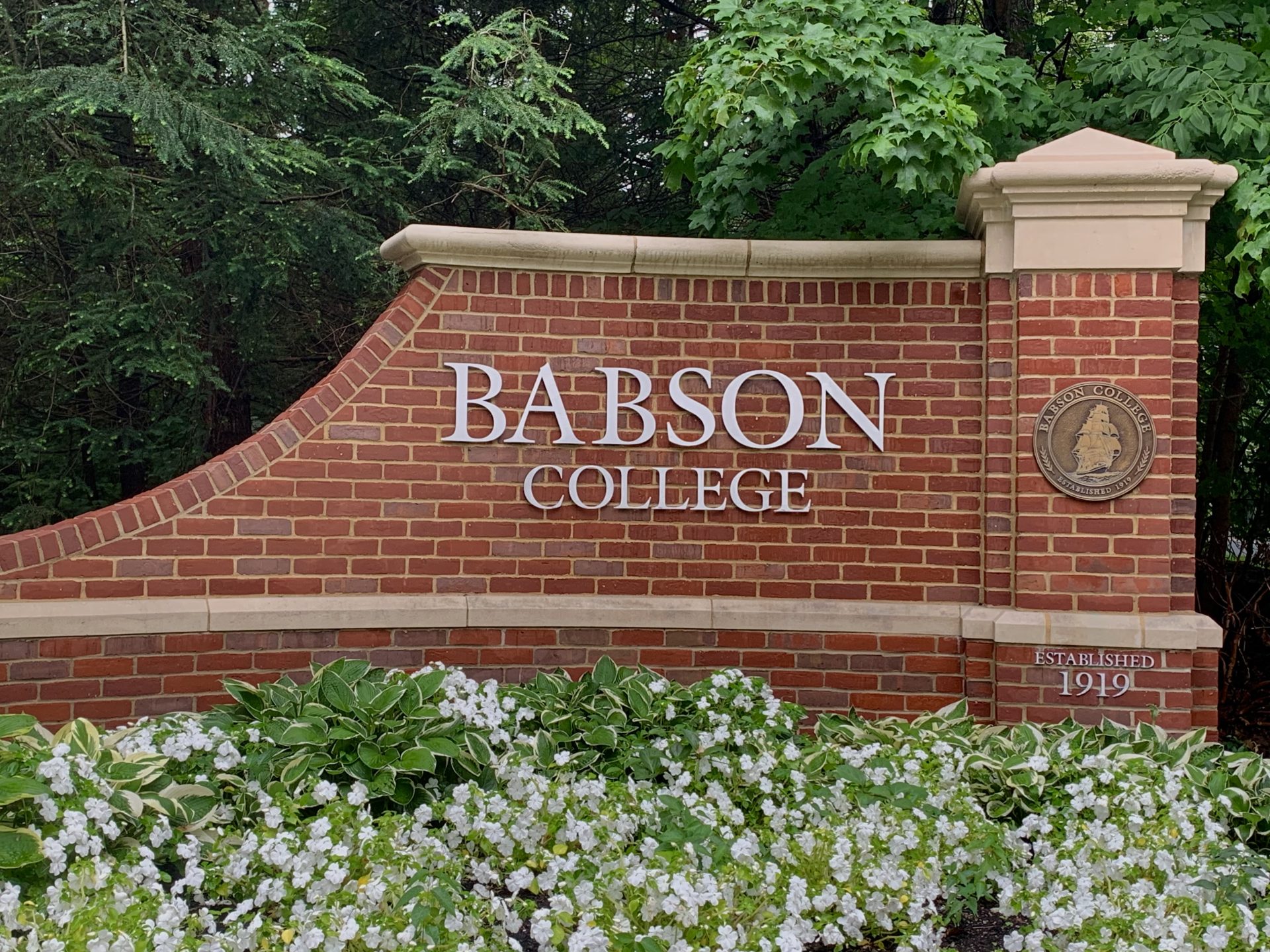 Things to do: Campus attractions include the Babson Globe, described by the school as "a freestanding globe measuring 28 feet in diameter and weighing 25 tons." It is the centerpiece of Kerry Murphy Healey Park, a campus park located along the main drag of the campus. You seriously can't miss it. The park debuted in Spring 2019 in celebration of the school's 100th birthday.
Things to do: The Davis Museum and Cultural Center on campus has a good mix of old and new, from headless/armless/bodyless statues to paintings and sculpture from big names such as Monet and Pollack, to changing exhibits featuring newer artists.  It's free, though donations are appreciated.
Walk or run around Lake Waban. Two-and-a-half or so miles around. Watch out for the roots on this wooded trail mostly along the lake shore. Part of the path goes over a boardwalk. Check out the topiary, Wellesley boathouse and more. Here's a page on Paint Shop Pond, a body of water that links to Lake Waban and has been cleaned up in the 1990s. The school recommends parking at the visitors' areas of the Davis Parking Facility or in the auxiliary parking lot across Route16 from the College Club.
Wellesley College's Botanic Gardens are great to visit. Take a look at the labyrinth, located near Paramecium Pond. Most of the Ferguson Greenhouses have been torn down to make room for a new Global Flora Conservatory. We're looking forward to the completion of the project. The greenhouses are always  great to visit on a cold day, as it's always balmy inside.
Whitin Observatory opens to the public every so often so you can get a closer look at the stars and planets. On site are 6-, 12- and 24-inch telescopes, plus students and staff to help explain things.
WZLY 91.5 FM radio station, also available on the Web at www.wzly.net.
More about the college:
Wellesley College Archives: The school's history, including historical maps. For more history, see this site covering the school's 125th anniversary, celebrated in 2000-2001.
Wellesley Centers for Women: "The world's largest women's research center, WCW brings together an interdisciplinary community of scholars engaged in research, training, analysis, and action. Our groundbreaking work is dedicated to looking at the world through the eyes of women with the goal of shaping a better world for all."
Wikipedia description of Wellesley College
Mona Lisa Smile, a movie about Wellesley College back in the day. Read reviews.
Official school site/individual school PTO sites:
Wellesley Green Schools: environmental effort involving parents, teachers, students, staff.
Other:
An independent boarding and day school for girls in grades 6-12.
l
Offering an academic program, for pre-K through 6th grade, deeply rooted in Catholic tradition.
A co-ed, elementary school for children in Pre-Kindergarten through Grade 6. The school's mission is "to nurture and challenge each child, every day."
Infant through private kindergarten programs, before and after school programs for school age children, summer programs.
Wellesley Montessori School:  For children 2.9-6 years old.
Wellesley Nursery School in the Hills
For children 2.9-5 years old. School started in 1967.