It's been just another wicked, oily, windy, star-studded, controversial, wonderful year in Wellesley, Mass.:
20. Wellesley gets greener. Community vegetables gardens popped up all over the place, from churches to schools, while the Wellesley Sustainablity Committee organized seminars and events throughout the year, and local owners of electric cars got a place to get their buzz on via an electric charging station at the new Whole Foods Market.
19. Rink on the way. Wellesley town officials OK an ice skating rink to be situated at Hunnewell Field along Washington Street, promising some wholesome winter fun in town. The Fire Department, Recreation Department and others join forces to move project ahead. Maybe the town can lure back skating champ Drew Meekins to show off a few axels and lunges.
18. Neighbors vs. Wellesley Country Club. Wellesley Country Club got unwanted press when neighbors upset about its plans to put a big maintenance shed on picturesque Brookside Road, designated during the year as an official scenic road, raised a stink.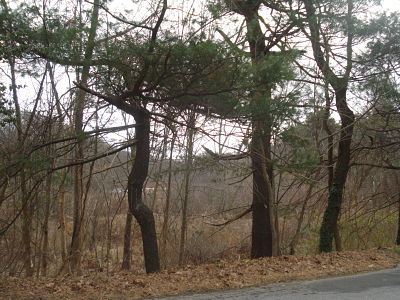 17. Linden Square raises bar. Linden Square continued to make innovative moves to draw shoppers to its tenants, such as by constructing a courtyard designed as a hub for entertainment, such as outdoor movie nights and kids' activities. Of course, what it really needed was a dome to keep out all the rain.
16. Friday Night Football fiasco. One of the most buzzed about events of the year turned out to be the Friday night Wellesley High football game in September at which more action took place off the field than on it, with all sorts of reports about fan rowdiness and drunkenness. Wellesley Police even issued a press release to sort out the facts from fiction, but that did nothing to stymie chatter about the event. In the wake of the game, school officials said Friday night games will continue, and that a few badly behaved fans shouldn't put an end to future special sports events or overshadow the many fine sports performances during the year, from one Wellesley Little League team that went far in the Little League World Series competition to strong seasons from the WHS boys soccer and other teams. It was all almost enough to make you forget about the Wellesley High volleyball coach resignation earlier in the year following a naughty video incident.
15. Wellesley police everywhere. Wellesley police have had their hands full with a host of criminal matters in 2011, and they want to tell us all about it. Wellesley Police continued their online information push, creating a Facebook page, rolling out smartphone apps and revising their emergency alert system. They also started publishing crime and accident maps using Google technology. Here's hoping other town departments, such as the School Department, will make their information more readily available, and recent changes at the Wellesley cable TV channel are promising on that front.
14. Wellesley is da bomb. A WW II mortar shell is discovered in April by kids digging around in their backyard. Turns out to be an old collectors' item, but throws a scare into one neighborhood as the bomb squad does its thing.
 13. Wellesley goes Hollywood. Ben Affleck's The Company Men, filmed partly in Wellesley, hit theatres early in the year. Then a film crew shooting a movie called Crooked Arrows, about lacrosse, had cast tryouts at Sprague field over the summer. What's more, Katie Boyd (below) of The Miss Fit Club on Rte. 9 in Wellesley got herself a reality show called Wicked Fit on the Style Channel and exposed her rivalry with another gym in town. And Wellesley's Linda Keenan published a book called Suburgatory that inspired a TV show of the same name.
12. High art in Wellesley. Wellesley College's Davis Museum drew rave reviews for its exhibit of El Anatsui's works based on found objects. El Anatsui is considered by many to be Africa's best artist and one of the best in the world today.
11. Stanley Cup visits Wellesley. The Cottage in Linden Square scored a coup when the Stanley Cup champ Boston Bruins brought their prize to the restaurant in September.
10. Larry's closes shop. Larry Corda, a barber in town for more than 50 years, finally closed down his Linden Street store in August due to illness. While his services will be missed, some are pleased to see another barber shop going in there this month to continue the tradition.
9. Eat your heart out BP. OK, this wasn't quite at BP level, but it was nevertheless jarring to have hazmat teams descend on the town in March to control and clean up an oil spill that emanated from leaky equipment at the old high school building and poured or seeped into Fuller Brook, Caroline Brook and even the Charles River.
8. Bridge replacement goes smoothly. We'll say that one more time: Bridge replacement goes smoothly. The whiz-bang system used to roll in a new Rte. 9/Cedar Street bridge over the July 4th weekend helped erase some bad memories of the notorious Rte. 16/Rte. 9 bridge morass that bogged down the town for years. Next up: Rockland Street.
7. Dog ate my lunch money. There might not be such thing as a free lunch in most places, but there apparently were quite a few in Wellesley — not that someone in town isn't eventually going to have to pay for the $100K+ in lunch money not collected. The lunch money mess, combined with a controversial move to farm out cafeteria services for the schools and recent reports of rodents in the kitchens, left former town employees steaming and led to a closer examination of the school business office's practices.
6. Hurricane Irene leaves mark. The dreaded August hurricane was downgraded to a tropical storm by the time it hit Wellesley, but it left major damage in its trail, mainly in the form of downed trees. Power went out, but Wellesley Municipal Light Plant had it restored quickly, unlike Nstar and other service providers. Mother Nature also served up tornado warnings and earthquake tremors in town this year.
5. Whole Foods gets bigger, shinier. Whole Foods Market's move and expansion started off controversial last year as the Tian Fu restaurant got pushed out, but residents have welcomed the glamorous new supermarket+coffeeshop+community center since it opened in late summer. The new Whole Foods was joined by a slew of new businesses in town, including Linden Square's Pinkberry and Staccato, along with Pine Straw, City Sports and Old School Pizzeria.
4. CSI: Wellesley. Statistically, crime might not have skyrocketed, but Wellesley made the news far more than it would have liked for a variety of crimes reported in town. These included a robbery of Dunkin' Donuts, oodles of house and car break-ins, and a reported sexual assault in late November.
3. Wellesley turns out the lights on old High School. The school still has a few months to go before students switch over to the new building in February, but the town said farewell to the old building in style via a series of successful events, including a Performing Arts Showcase, a yard sale of school memorabilia, and programs that brought back alumni authors and newsmakers.
2. Wellesley Square fights back. Wellesley's traditional shopping district, pummeled by the economy as well as by some retailers heading over to spiffier Linden Square, was looking down and out for much of the year. Rugged Bear, Clarks, Ann Taylor, Rosie's and most recently, Thunder, left or are planning to leave soon.  Perhaps belatedly, town officials and downtown businesses have joined forces to come up with ideas for revitalizing the area, and one innovative real estate marketer livened up empty storefronts with art from locals. Local businesses were buoyed recently by the town's decision not to move to a dual tax rate, which businesses swore would lead to their demise. A move to allow restaurants with less than 100 seats to serve booze should further spark interest in setting up shop downtown.
1. Bella bows out. Bella Wong, in the wake of a series of Wellesley Public School controversies, announces her resignation as superintendent effective the end of the school year. Wong took the job in 2007 and helped oversee the rise of the new Wellesley High, but this year has been marked by a tumultuous series of events, from thefts at Wellesley Middle School (allegedly by a janitor with a criminal record) to an unpopular outsourcing of food services to sloppy accounting in the business office to ballooning class sizes.  It remains to be seen how many others leave or are forced to leave the system as its performance gets greater scrutiny.  Earlier in the year, Wellesley High principal Andrew Keough threatened to leave for a possible superintendent's job (might he be a leading candidate as Wong's replacement?), but decided to stay. Josh Frank resigned suddenly in June as head of Wellesley Middle School and resurfaced at Randolph High, and several elementary schools bid farewell to principals and welcomed new ones.