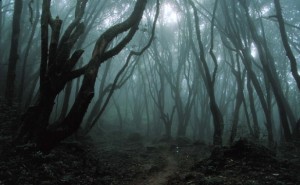 The Thames family of Wellesley will be making their house at 67 Whittier Rd., in the Poets' Corner district, super scary for some pre-Halloween fun this year.
The theme: Haunted Forest. Dangerous trails, haunted woods, rabid animals, a special water graveyard and zombie lumberjacks that chop more than just trees will be among the attractions.
Check it out on Oct. 27 from 6-10pm.
We visited their Farmyard Freak Show a couple of years back and it was truly superb.
Donations for this year's event will be for the benefit of the Schofield Elementary School 5th Grade class and Girl Scout Troop #73226.