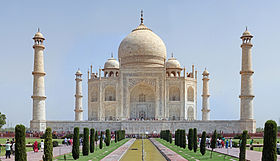 Developer Jordan Warshaw of HRV Development LLC made his pitch Monday night at the Board of Selectmen's meeting for a very different sort of condo/retail project than had originally been planned for the former Wellesley Inn site by developer Spaulding & Slye.
The Inn was razed in 2006, but has remained a hole in the ground behind the white fence on Washington Street just west of Wellesley Square due to financial issues preventing the project from moving forward.
That original project, dubbed The Durant, was just too ritzy for the recent economy and really, all but the very hottest of economies, Warshaw said, referring to it as a "Taj Mahal ." The previously planned concrete and steel building and its South End-style facade were also much more suited to a more urban environment, he said.
His team, working with architects CBT, is proposing going with a similar project in terms of the footprint and 4-story height of the building, but with more/smaller units that can more easily be sold (25 units of 1900 sq. ft. rather than 19 units of 2500 sq. ft., plus 2+ parking spaces per unit).  The original financial plan would have required selling units for $2.5 million apiece, he claims (he didn't specify how much these smaller units would cost, but said they are still more expensive than he'd like but sell-able according to local realtors).
He also addressed what he described as complicated affordable housing requirements under the previous agreement between the developer and the town, and a new proposal that includes affordable housing at the former Wellesley Inn site on Grove Street. Warshaw's team has been working with the town's planning board on this.
The developer is looking for zoning change approvals to make their project work, and attended the Board of Selectmen meeting as part of an effort to get their ideas before Town Meeting in the spring.
The Board of Selectmen sounded relieved and enthused that the former Wellesley Inn property development appears to have new life.