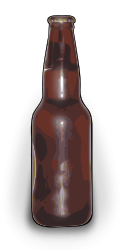 Wellesley College has placed #19 on Princeton Review's annual list of stone-cold sober schools, as the Review amps up publicity for its new college rankings book (the school ranked #12 for most beautiful campus, #11 for being LGBT-friendly, #11 for professor rankings and #20 for classroom experience). Nearby Olin College in Needham placed at #16, leading us to believe that all those young engineers are hard at work. Babson ranked 11th for best interaction in class among students of different races.
Here's what one observer had to say about Wellesley's ranking on the sober school list, on Twitter:
@shahidsaeed Okay Wellesley being at number 19 of sober schools is because Wellesley doesn't allow booze stores and bars!

— Huma Imtiaz (@HumaImtiaz) August 5, 2013
True enough for now, though this news broke the same day Wellesley was holding a Board of Selectmen's meeting touching on the topic of possibly allowing retail establishments (grocery stores and perhaps more) to sell beer and wine. Residents and retailers including Fells Market (we're OK with expanding it to retailers beyond grocers) and Wasik's  (a little cheese & whine…we just want a fair playing field), but no decisions have been made yet. It's possible that citizens will get a more formal say by December's Town Meeting. Meanwhile, local liquor stores are keeping a close eye on the proceedings, as seen here on Twitter:
@TownsmanJordan we could offer so much more than just an aisle in the grocery store. Better selection, service, and price.

— Gary's Liquors (@GarysLiquors) August 6, 2013
Separately, restaurant Justine's Table's efforts to secure a liquor license drag on, now until at least the Sept. 3 meeting.