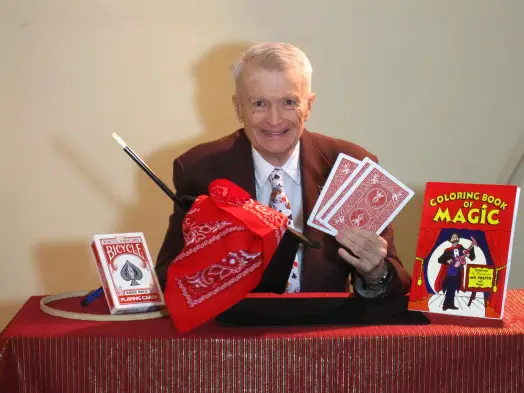 Local magician Gil Stubbs will launch a show on Wellesley Media Corp., local cable this month, recorded before a live audience that you're invited to join.
The pilot for the monthly "Gil Stubbs' World of Magic" show will be recorded on Tuesday,  Sept. 17 from 2-4pm at Wellesley Community Center, 219 Washington St. The show will feature Stubbs interviewing guest magicians, who will show their stuff, and Stubbs will attempt to educate the audience on the history and techniques of magic.
Seating for the show is limited to 30 persons on a first come, first served basis and the doors will close right at 2:00PM for the taping.  Should you want to learn more or register, contact the Wellesley Community Center at [email protected]org or call their general office at 781-235-4172.