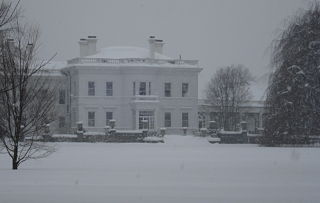 An annual real estate report on the most expensive places to live in the U.S. pegs Wellesley as #16, with an average listing price of $1,079,600 per 4-bedroom, 2-bathroom home. (Didn't know we actually still had any of those in town.)
Malibu topped the list, with an average listing of more than $2M, and Weston placed #9 with an average price of $1,229,000. Greenwich, Ct., placed just ahead of us with a price of $1,087,300.
Cleveland ranked most affordable, with an average listing at under $64K.
More than 1,900 markets were surveyed.