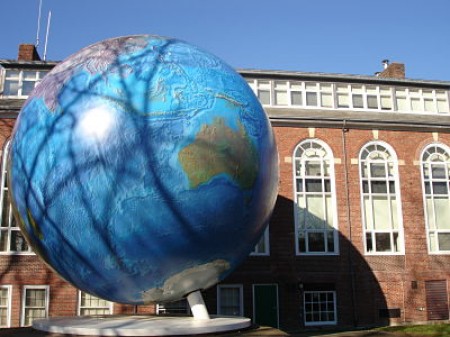 Babson College in Wellesley regularly racks up awards for being among the best schools with entrepreneurship programs, and earlier this year, for being a great value school. But Babson's latest #1 ranking is of a more dubious nature: least dateable alumni.
The Dating Ring, a Facebook-attached online matchmaking site, has issued a survey of the most and least datable alums based on feedback from its clients over the past 18 months.
According to a Time magazine report on the survey, "Datability scores were calculated based on the percent of people who said that they would opt for a second date and ranged from 17% (for Babson College) to 81% (for Colgate University)."
Note that this was not the most evenhanded of surveys, with 81% of respondents living in New York City and the rest in San Francisco, according to Time.
As for what might have led to Babson alum scoring worst, perhaps those go-getters streaming out of the school just don't have time to devote to their dates given their 24/7 entrepreneurial efforts.  But don't worry, we're sure that they are catches in the long run.
(Thanks to reader IK for passing on this tip.)