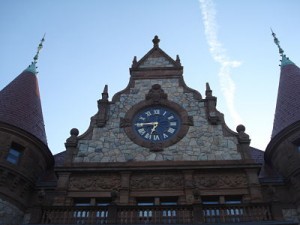 Here's the to-do list for the Wellesley Special Town Meeting, set to start on Oct. 27. Given its proximity to Halloween, we assume costumes are encouraged.
Agenda items include delivery of the 5-year capital plan, figuring out what to do with leftover money from the Wellesley High School project, determining how to pay for new windows at Wellesley Middle School and deciding how to pay for Schofield/Fiske Elementary School renovations.
Oh, and then there's this little matter of what to do about the properties at 900 Worcester St. (St. James the Great) and the North 40.