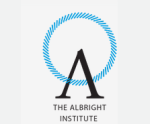 Wellesley College welcomes former Secretary of State and Class of 1959 alumna Madeleine Korbel Albright back to campus for the 2015 Albright Institute Wintersession. On Jan. 22, Albright joins Elizabeth Cousens, U.S. Representative on the UN Economic and Social Council and Alternate Representative to the UN General Assembly, and Dr. Homi Kharas, a Brookings Institution senior fellow and deputy director for the Global Economy and Development program, for a public dialogue on ending poverty and transforming economies through sustainable development.
"Harnessing Consensus: Shaping the World's New Development Goals"
When: Thursday, January 22, at 4:00 PM
Where: The Diana Chapman Walsh Alumnae Hall Auditorium (201), 106 Central St., Wellesley, MA
The talk is free and open to the public. Parking on campus is also free.