Stuart Swan Furniture recently moved out of Wellesley Square after about 40 years in town, and on Sunday afternoon the business's familiar black and gold sign was uprooted and replaced by a new one that gives a big nod to the landmark yellow building's historical significance.
I happened to be driving by as a couple of guys were pulling out the old — and heavy — wooden sign. Among those hauling the sign away was Eamon O'Marah of Harbinger Development, the new property owner. "This is historic," O'Marah was saying, as I got out of my car to take a few photos and introduce myself (we'd spoken by phone over the summer).
The crew was readying to take the replacement sign out of the back of a pickup truck, and bantering about how the old sign might be used. Apparently Mr. Swan had decided to leave it behind and said it could be chopped up. But O'Marah offered up that it would look great in a tavern. One of the other men there suggested it might make for a nice headboard (it does have that shape).
Replacing the Swan sign is a Hathaway House sign from Yankee Woodcarvers and Signs that acknowledges the historical significance of the 1830-ish building, the oldest one standing on Central Street. The building had been a farmhouse and then the Hathaway House Bookshop from the 1920s until the 1970s. Stuart Swan moved his furniture business into the building in 1981.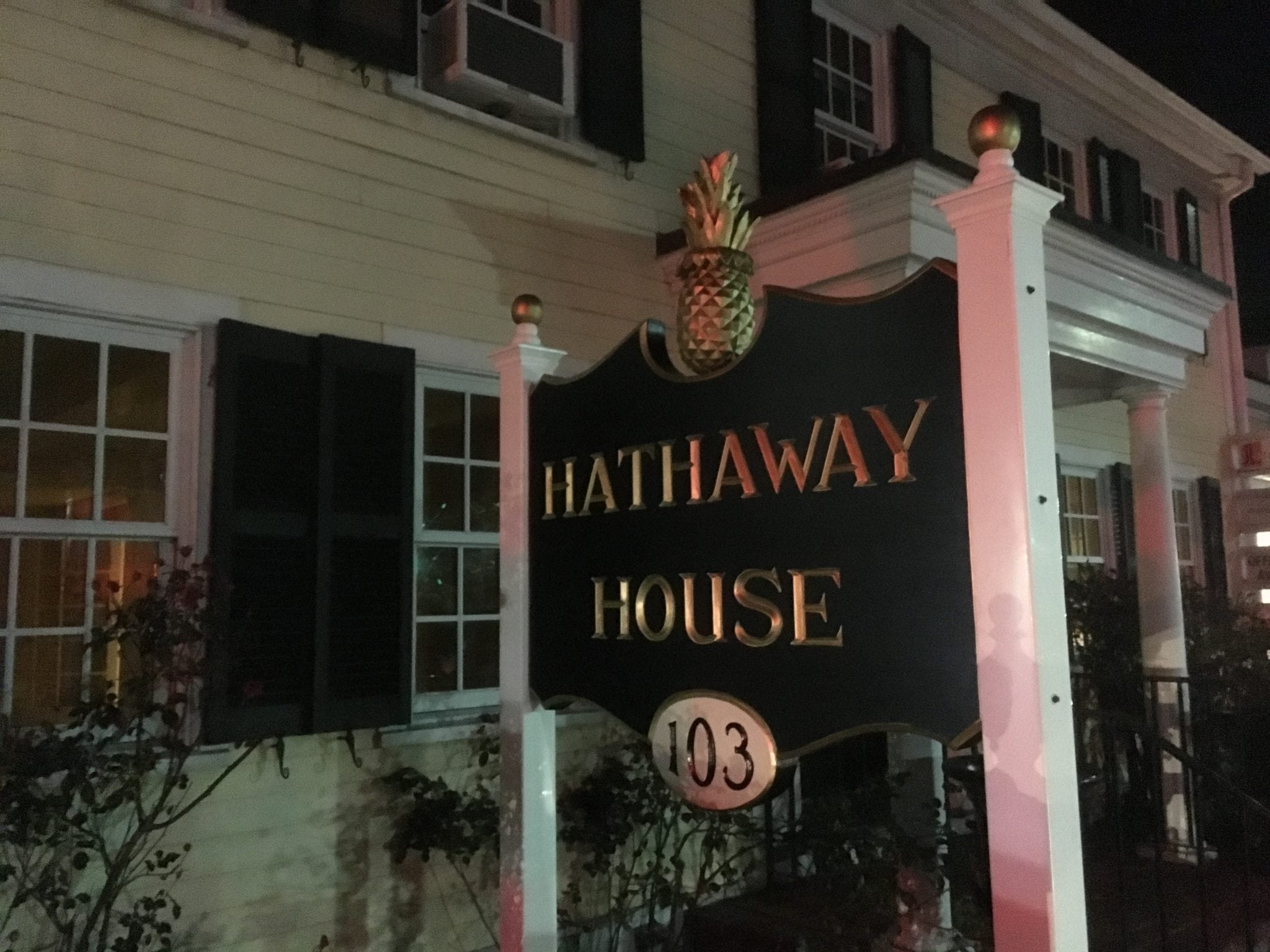 A shiny pineapple atop the new sign in front of 103 Central St., beckons passersby to stop in. The building will retain tenants Caron Associates, Jacob Lilley Architects and Windsor Ferrara, and O'Marah has a couple of new professional firms interested in moving in early next year. O'Marah has an office in the building, too.
(You can check out old pics of the Hathaway House at the Wellesley Historical Society website.)
MORE: Wellesley's Belvedere Abbott Road sign regains its beauty