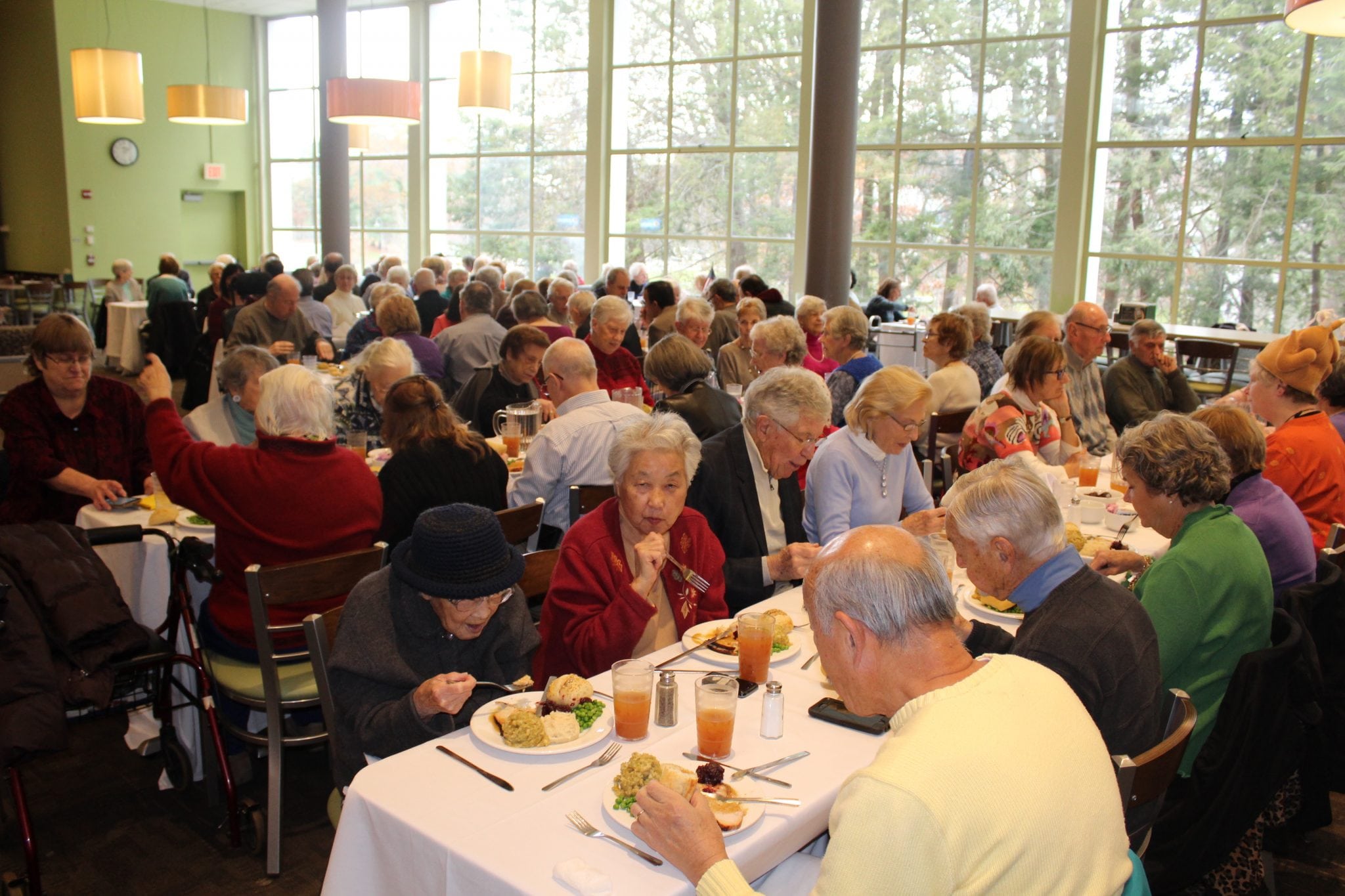 About 30 Wellesley Fire Department members and their families, Council on Aging volunteers and Wellesley Selectman Tom Ulfelder  were among those who served dinner to 140 seniors over the weekend at an annual event that Wellesley Fire Chief Rick DeLorie says is one of his favorites of the year. The Senior Citizens Thanksgiving Dinner took place at Trim Dining Hall at Babson College.
The Wellesley Veterans' Council started the tradition more than 50 years ago.
Next year's event has already been scheduled for Nov. 17, and a 103-year-old at this year's dinner plans to be at that one, too, DeLorie says.