SPONSORED POST: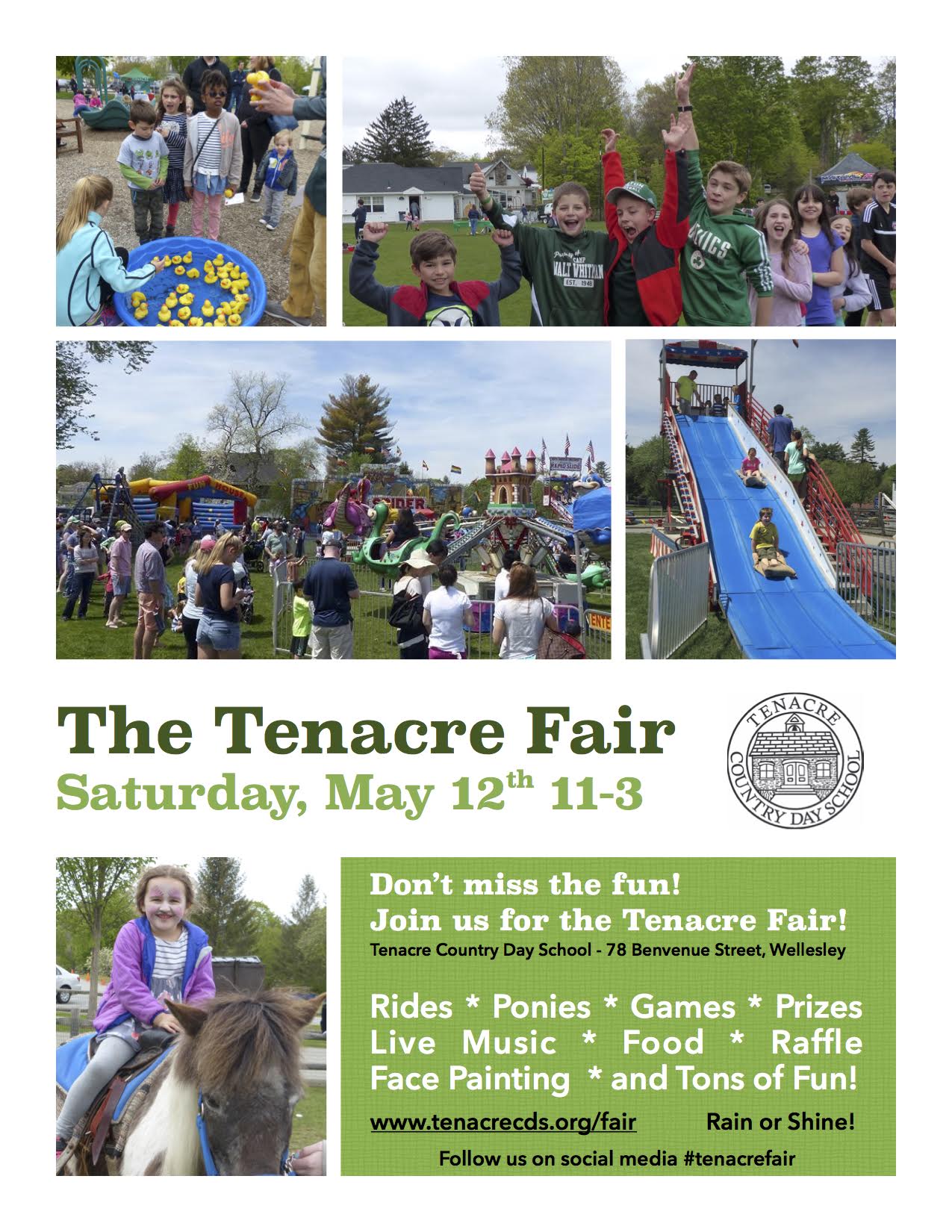 LOCATION: Tenacre Country Day School, 78 Benvenue Street, Wellesley
DATE & TIME: Saturday, May 12, 2017 from 11am – 3pm. Rain or shine (indoors if it rains)
DESCRIPTION: The Tenacre Fair includes carnival rides, games, face painting, a raffle for fantastic prizes, and other family-friendly activities. It also includes grilled and baked goods for lunch or snacks. Everyone is welcome!
COST: Admission and parking are free. Most games cost $1 and rides cost $2 to $3.
PHONE: Call (781) 235-2282 for more information.
URL: www.tenacrecds.org/fair
HASHTAG: #TenacreFair
WHEELCHAIR ACCESSIBLE
BROUGHT TO YOU BY: The Tenacre Parents Association