Wellesley Theatre Project, Halloween party, October 27

Dana Hall School of Music Halloween Open House, October 27
The Dana Hall School of Music will hold its eighth annual Halloween Open House with musical trick-or-treating on Saturday, October 27, from 2–4 p.m. The event is free and open to the public. Families and children of all ages are invited to come in costume. Behind every door, there will be a different instrument to explore, from piano and violin to harp and trombone. Children can participate in a musical scavenger hunt to find each instrument along with some musical trick-or-treating. There will also be a guided "rhythm instrument petting zoo" for the kids to get a chance to make some music of their own. RSVPs are requested but not required. The School of Music is located at 103 Grove Street in Wellesley. For more information, please email [email protected] or call (781) 237-6542.
Halloween Trick or Treat Parade, October 27
This fun annual event starts and ends at Clock Tower Park. Fun and games ghoul-ore.

UU Wellesley Hills Haunted Maze
When:
Saturday, Oct, 27th 11am – 1pm
Location:
Near the
Clock tower, in front of UU Wellesley Hills, 309 Washington Street
After the Wellesley Hills Halloween Stroll, continue the fun in our monstrously mysterious maze and then stop by our treat table to recharge! Located near the clock tower in front of UU Wellesley Hills. Ages 0-8 No charge, but donations are welcome and appreciated. For more info, go to:
http://uuwellesley.org/haunted-house
or email
[email protected]
.
UU Wellesley Horrific Haunted Hallway
When: Saturday, Oct, 27th 11am – 1pm
Location: 301 Washington Street, Wellesley Hills
Teen and Tweens are invited to scare up some fun in our Horrific Haunted Hallway! $5 per youth ($10 max per family) for unlimited walkthroughs. Cider and treats available for purchase. For more info, go to: http://uuwellesley.org/haunted-house or email [email protected].

Frankenstein screenings at Wellesley Free Library:
October 31, 7pm
This showing is regarded as the definitive film version of Mary Shelley's classic tale of tragedy and horror in which 'Frankenstein' made unknown character actor Boris Karloff a star and created a new icon of terror. The 1931 film's greatness stems less from its script than from the stark but moody atmosphere created by director James Whale. Frankenstein was greeted with screams, moans, and fainting spells upon its initial release, obliging Universal to add a disclaimer in which Edward Van Sloan advises the faint of heart to leave the theater immediately. If they don't: 'Well…we've warned you.' Join us for a viewing of this classic horror tale on Halloween night! 71 min.
You're not really going to let your kids eat all that candy, are you?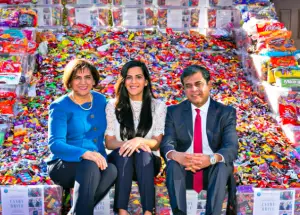 Wellesley Dental Group will hold its 11th annual Community Candy Drive to benefit the U.S. Troops serving overseas. From November 1 – November 8, they will be collecting candy, handwritten notes and cards for our soldiers. Then on November 9 at 10am, the yearly dramatic display of all the loot will take place outside of the 5 Seaward Rd. office. Schools and organizations are invited to attend.
The goal is to teach the kids lessons in giving by encouraging them to share the extra Halloween candy with our troops oversees.  The packages will be sent via CarePacks, a non-profit organization, along with oral hygiene supplies.
To schedule a candy drop-off, please call (781-237-9071) or email us ([email protected]).
Have a Halloween event we haven't mentioned above? Email us at [email protected].