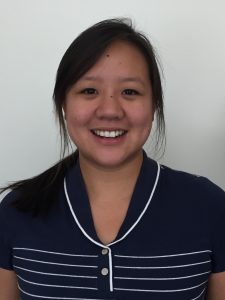 Wellesley Health Department (WHD) is pleased to announce that Vivian Zeng, REHS/RS has joined the WHD as an Environmental Health Specialist.  Ms. Zeng brings four years of experience to the community, as well as her enthusiasm for environmental health and community based programming.
Ms. Zeng's primary responsibilities will include: enforcing local and state regulations via inspection of restaurants and other food establishments, pools, tanning facilities, camps and housing. She will also conduct plan reviews for new developments or existing establishments undergoing renovations. Additionally, she will investigate complaints regarding foodborne illness, housing conditions and nuisance.
Ms. Zeng said she "hopes to raise awareness of the correlation between the environment and health. It is a privilege to work in a community that greatly values public health. I look forward to contributing to the efforts of this proactive health department."
Ms. Zeng is a graduate of Brandeis University, where she held a duel major in Environmental Studies and Health Science Society and Policy. She also participated in the Minority Mentorship Program at the Harvard School of Public Health.
Leonard Izzo, director of WHD said, "I am thrilled that Vivian has joined the staff at WHD. She will bring her exuberance and technical expertise to the position. I am certain she will exceed all expectations."
To learn more about the Wellesley Health Department, please visit www.wellesleyma.gov/health