Babson College's iconic 25-ton globe on Wednesday morning got a lift from a flatbed truck across campus from its temporary location at a parking lot to its new permanent home at the work-in-progress Centennial Park slated for opening this spring.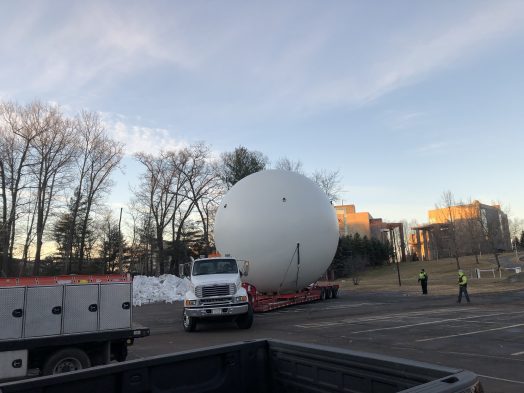 The Babson Globe currently resembles a giant snowball more than a map of the world, but it is being restored so that it can serve as a centerpiece for the park, which will commemorate the school's 100th year in existence. Babson moved the Globe's mechanical base to the park last month.
The Babson Globe itself has been around since 1955 and the 28-feet-in-diameter sphere is one of the largest of its kind.