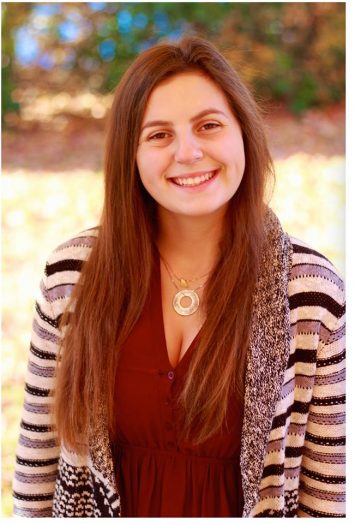 Olivia "Livi" Wigon, Wellesley High School Class of 2016, passed away on Wednesday, June 5. At the time of her death she was on summer break from the University of Miami, where she double majored in Marine Affairs and Human and Social Development. Her lifelong curious spirit took her from the WHS Evolutions program to The Island School, Eleuthera, The Bahamas; to Israel, and beyond.
Olivia leaves her parents, Timothy and Jennifer (Hanlon) Wigon; her sister, Dorothy (WHS, Class of 2014); her brother, Sam (WHS, Class of 2019); and many friends and relatives both close to home and around the world.
The cause of death was suicide. The family wanted to share this information with the community as a step toward de-stigmatizing depression and its sometimes tragic outcomes. Jennifer Wigon said, "We especially want our community to know that Livi battled depression, and suicide was the awful, tragic result, but not an inevitable one. We had hope, and others should, too. There are resources. It just seems so many kids are suffering."
A memorial service will be held at Temple Beth Elohim, 10 Bethel Rd., Wellesley, on Monday, June 10, 2019, 2pm. Immediately following, the family will observe shiva at Temple Beth Elohim until 4:30pm. Shiva will continue at the Wigon home on Monday and Tuesday, June 10 and 11, 7pm – 9pm. Burial will be private.
Donations may be sent in Olivia's name to the Shark Research & Conservation Program at the University of Miami Rosenstiel School of Marine and Atmospheric Science.
For us here at Swellesley, this tragedy is personal. We stand with our dear friends and bear witness to a heartbreak that is impossible to comprehend. Our deepest condolences to the Wigon family.
Mental Health Resources
Wellesley High School, available supports
Town of Wellesley, Community Social Worker, Health Department
Town of Wellesley, mental health resources page, an overview
Important phone numbers and other information on local mental health resources
National Suicide Prevention Lifeline website and hotline number 800-273-8255
American Foundation for Suicide Prevention
Principal Jamie Chisum in a letter to the community enclosed a document entitled, "Helping Students Cope with Tragic Loss", co-written by Dr.'s Rob Evans and Mark Kline from Human Relations Service here in town noting that, "It is an excellent tool for all of us to read through as we support our children." Here is a link to the document. Chisum also encourages all families to reach out to the school "if there are additional ways we can help your kids."