Within the span of an hour the other day we received two emails, both thanking those in Wellesley leaping into action to help others.
Wellesley's Ann-Mara Lanza tells us she was walking with friends Marguerite Chatelier and Margie Palladino when they came across a family transplanting a large tree. "My friend, Marguerite, jumped in to help, followed by Margie. We pushed and pulled the tree around to the far back of the rear yard. For our troubles, we got bottles of water and some new friends! I'd love to give Marguerite a good neighbor award for showing absolutely no hesitation when she saw help was needed!"
By the power vested in us, so granted.
DPW doing its job
Separately, Jay Prosnitz on Friday afternoon, a windy day, says he called the Department of Public Works about a branch he was concerned about that was hanging over the Fuller Brook Path across from the Hunnewell playground.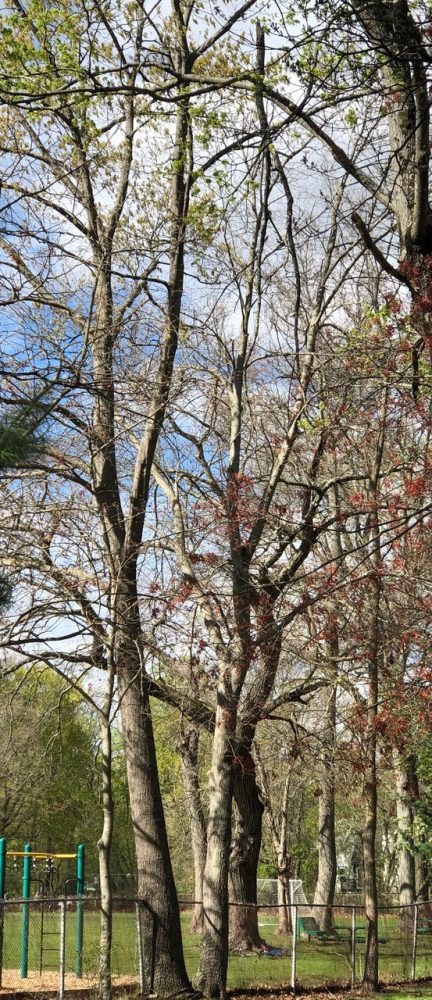 He wrote to the DPW's Mike Quinn:
"While I walked back home… I warned walkers and bicyclists to not go under this branch. It would not be pretty if someone was walking underneath this branch as it broke….
"Minutes later, just after crossing over Cameron toward Grove, a much larger limb fell from the north side of the stream into the stream. That problem can be addressed by your staff more conveniently.
And then: "Your crew is taking care of things as we speak. Whoever I spoke to was very pleasant and thoughtful."
Thanks to Jay, too, for calling the town's attention to a dangerous situation.
Trail work
The Wellesley Trails Committee and friends on Sunday cut a new trail at the North 40 that parallels one that's been closed off due to town work done in that area.
---
Got a story to share? theswellesleyreport@gmail.com