Wellesley firefighters responded to an early morning call to put out a fire at a Paine Street home that's been under renovation and unoccupied. The blaze was contained within a couple of hours, and the home sustained significant damage. The cause of the blaze is under investigation, though has been deemed unintentional.
One firefighter was taken to the hospital with a minor burn injury, was treated, and released.
The Wellesley Fire Rescue Department was assisted on site by units from Needham, Newton, and Weston, while the Dedham and Natick Fire Departments covered calls.
Thanks to sharp-eyed reader CS for the following pictures: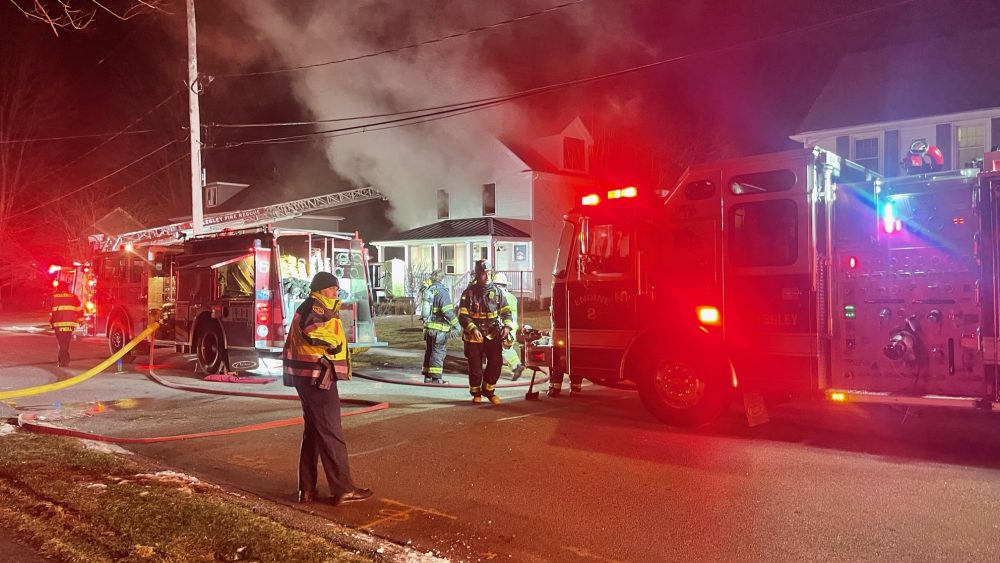 Thanks to the Wellesley Fire Department for their efforts this morning, and for sharing these photos from inside the home.
---