The Wellesley Recreation Commission has scheduled a meeting on Friday, March 3 at 8am during which it is slated to hear from the public on the pickleball and tennis courts at Sprague Field. The agenda item is listed as "Public input: Sprague sport courts: tennis & pickleball."
If you wish to take part in citizen speak or comment on any other agenda item, email recreation@wellesleyma.gov.
Wellesley is of course not alone in seeing a rise in pickleball popularity. That popularity in Wellesley has prompted various town bodies (Recreation, Natural Resources Commission, School Committee) to respond by making more court time available indoors and by carving out places to play on existing outdoor sports courts, such as at Sprague Fields and Perrin Park.
The rise of pickleball has presented some territorial challenges, as the pickleball players share space previously used only for tennis or basketball, and the town has attempted to manage this situation by using an online reservation system. But this hearing was prompted more by complaints from the Sprague court neighbors, who say the game—in which players smack plastic balls with their paddles—is too loud and should be located on fields further away from homes.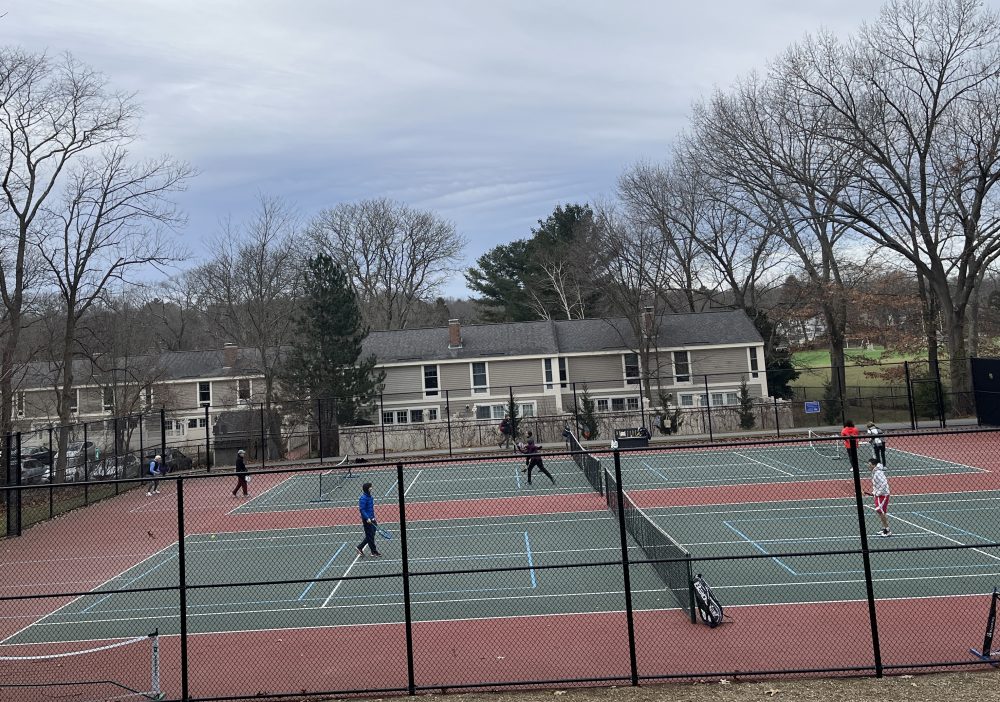 ---
Got a story to share? Let us know at theswellesleyreport@gmail.com