Wellesley has plenty of roads that might be described as scenic, but only seven are officially scenic designated by vote of Town Meeting per state law.
Here are the roads, when they were established as "scenic," and their length:
Benvenue Street (Est. 1991, 0.81 miles)
This windy road links Dover Road to Brook Street, and travels past Tenacre Country Day School, off of Grove Street.
Brookside Road (Est. 2011, 0.63 miles)
This most recently designated Wellesley scenic road abuts Rosemary Brook and the Wellesley Country Club, and features the Brookside Community Gardens. A community group called Friends of Brookside is active to protect the road and surrounding resources, including Longfellow Pond.
Cartwright Road: (Est. 1989, 0.39 miles )
Branches off of Benvenue St., was once the sight of a flower farm run by the Cartwright family.
Cheney Drive: (Est. 1991, 0.09 miles)
The bridge and entrance to Elm Bank Reservation off of Rte. 16 on the Wellesley/South Natick line.
Pond Road: (Est. 1974, 1.17 miles)
Steep road nestled between Lake Waban/Wellesley College and stately homes and mansions. It connects Rte. 16 to Rte. 135 along the Natick and Wellesley border. (See also: Littering fines that even Wellesley residents can't afford)
Squirrel Road: (1985, 0.27 miles)
This road, off of Woodlawn in the Wellesley Farms area, parallels the MBTA train tracks.

The Waterway/The Brookway: (Est. 1978, 0.12 miles)
This road is in between Hillside and Glen Roads in the Wellesley Farms area, and is notable for its ruins from an old subdivision project. Josh Dorin has written a good history of The Waterway.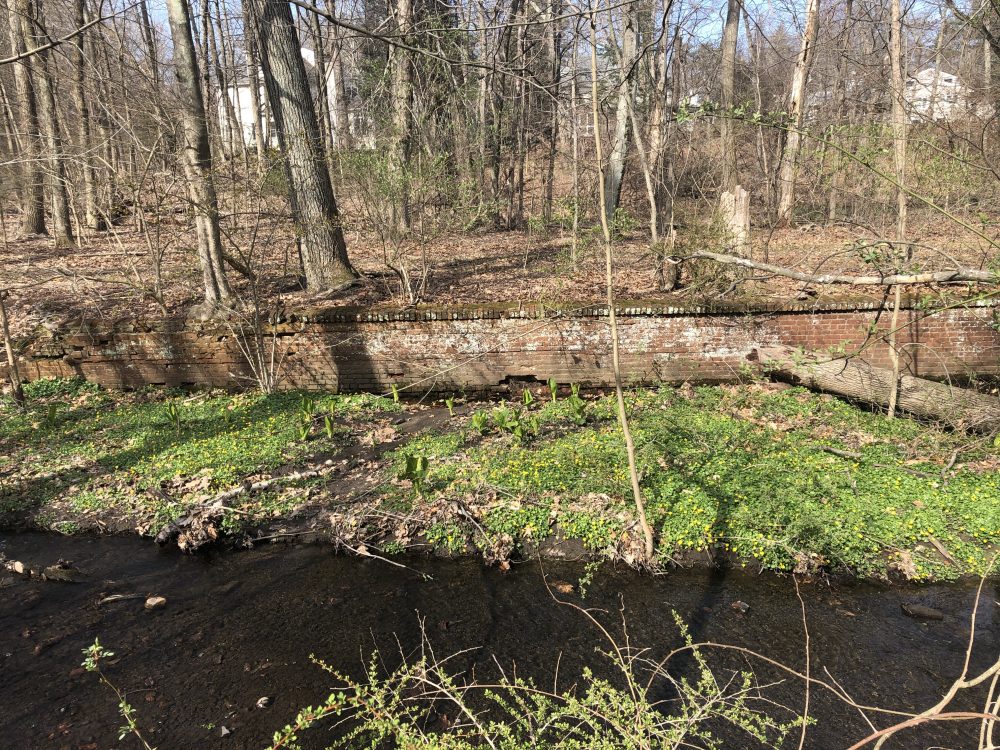 The state law grants the Wellesley Planning Board approval authority, at a public hearing, to review the proposed removal and/or alteration of trees, stone walls or portions of stone walls along any designated scenic road.
---