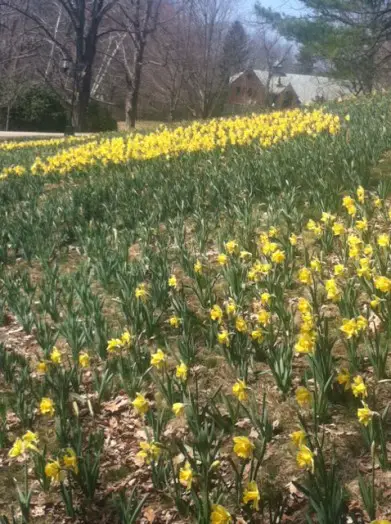 An effort is underway to plant daffodil bulbs this fall along the Boston Marathon route, including Wellesley's 4 or so miles of the course, so that they'll spring to life around the time of the 2014 race.
This latest attempt to keep the Boston Strong spirit alive is spearheaded by Charlestown's Diane Valle, a longtime mover and shaker on the horticultural front. She's looking for donations (about $1,000 per the marathon's 26.2 miles) and volunteers to plant the bulbs this fall. A number of gardening organizations have already thrown their weight behind the project, which still needs to figure out logistically how to make the plantings work.
More from Boston Magazine, North End Waterfront and the Globe.