From the Wellesley Cotillion Committee: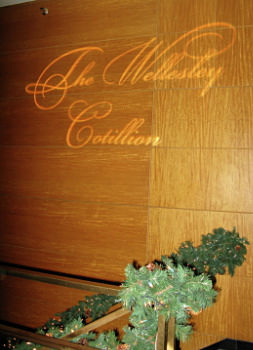 The annual Wellesley Cotillion will be held on Saturday, Dec. 14 at the Cyclorama at the Boston Center for the Arts. In recent years, the dance has been held at the Back Bay Events Center in Copley Square.
The guest list includes all Juniors and Seniors at Wellesley High School as well as all private day and boarding students whose parents live in Wellesley.
Private school students please note: Students must send their name, postal address, parent names, email address and phone number to the Cotillion Committee at wellesleycotillion@gmail.com to ensure that their name is on the guest list.
For over 60 years, Wellesley Cotillion has relied exclusively on a combination of monetary contributions and voluntary efforts of parents to underwrite the expenses of this amazing event. Parent contributions have been the sole source of income to offset the expenses of the Cotillion.  It is only through these generous parent contributions that we are able to forego the cost of admission. In order to keep our tradition going strong, we enthusiastically encourage you to send in your contribution. The suggested contribution amount is $85. Additionally, we need your involvement. We have a number of subcommittees for the planning and organizing of this event. We welcome your participation. 
If you would like more information about the Cotillion or are interested in a volunteer assignment, please contact the 2013 Wellesley Cotillion Committee Chairs: Cheryl LaMee –Ludwig, cheryllameeludwig@yahoo.com or Ellen Underhill, ellenu@mail.com