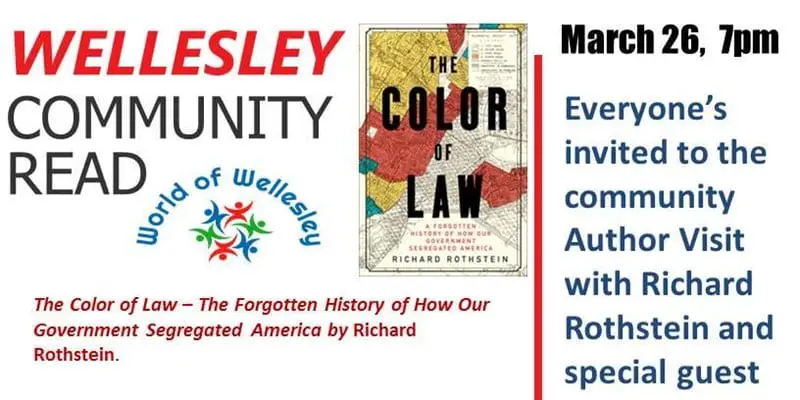 The World of Wellesley and the Wellesley Community Center are excited to sponsor the third annual Wellesley Community Book read, The Color of Law –The Forgotten History of How Our Government Segregated America by Richard Rothstein.
World of Wellesley invites community organizers and neighborhood book groups to join and support this book discussion, community conversation and author visit.
The goal is for organizations and book groups to discuss Rothstein's book in their own settings over the next few months. We will then gather on March 26th at the Wellesley Community Center, 219 Washington St., for a community presentation and conversation with Rothstein. Chuck Collins, author of Born on Third Base, which was last year's Community Read, will be on hand as a special guest and moderator.
Please RSVP and email us with any questions, [email protected]