(Editor's note 4/2/18: OK, April Fools' Day is now over)
Having proposed a slew of 40B projects in Wellesley over the past year that have been deemed "unfriendly" by some residents and town officials worried about the impact on traffic and neighborhood character, developers reportedly continue to explore possible sites where they can exploit the town's shortage of affordable housing stock before a housing production plan kicks in.
One fresh opportunity could be the now unoccupied base for the giant and historic Babson Globe, which Babson College is relocating to a new showcase park in 2019. There's also talk of the 25-ton Globe itself being an apartment building opportunity.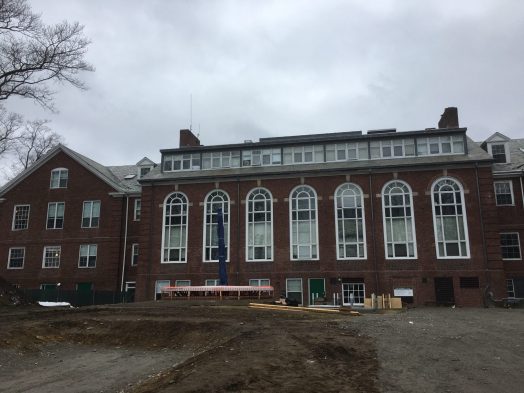 "We'd start at the South Pole and work our way up," said one developer who asked not to be named, pending any formal proposal. "Every Antarctica Apartment would also come with 1 complimentary parka per tenant."
Given that the base for the Babson Globe once held… the entire Globe, developers say they should not have any issues getting approved by one of the state's quasi-public housing outfits for a measly 200 units, easily reduced to 195 if when the town pushes back.
Greener Pastures
The Wellesley College Botanic Gardens, temporarily closed while the school reimagines them through its Global Flora Project, is also seen as fertile ground by 40B developers chastised for the negative environmental impact some of their proposals could have. One possible complex, tentatively dubbed Wellesley Green-er, would provide a naturally lush environment for empty nesters.
"As longtime Wellesley residents progress into the falls and winters of their lives, our condos would offer virtual spring and summer living," according to preliminary marketing material.
Storefront Solution
Chances are that the colleges are not going to go for developers' pitches, but it could be a different story with property owners whose storefronts across town have sat empty for months. These centrally-located sites are tempting 40B-hungry developers.
"At least no one would complain about us causing traffic problems there," one developer said. "Our team conducted extensive studies over several summer weekends and we found traffic flow in downtown Wellesley to be quite light."
For more about where developers are contemplating 40B projects, see here.