Update (2/14/20): Wellesley released a report in February based on its workshops. We've embedded it below.
Wellesley is hosting a public meeting on Tuesday, Dec. 3 from 7 -8:30 p.m. at the Wellesley Police Department to discuss possible ways the town can work to safeguard itself against climate change.
Town staff and community leaders recently participated in two workshops to identify and prioritize such actions. Those workshops were funded through a state grant for municipal vulnerability prep, and the town will be eligible for more funds once its vulnerability assessment report is submitted and accepted.
The town is working with a consultant, and you know what that means: branding. That's where this Wellesley Will design comes from, as described by the town:
"Some insight on the design, on which the Town had quite a bit of input. As vulnerability planning and preparedness involves all segments of the community – municipal government, businesses, grass roots groups, residents – the linked circle design represents the connectivity of all these 'stakeholders.' The rose is from the Town seal, the sunburst image represents climate planning, the colors are from the Unified Plan, and the theme Wellesley Will conveys strength, resiliency and the determination to find solutions to climate change and other contemporary challenges the Town may face."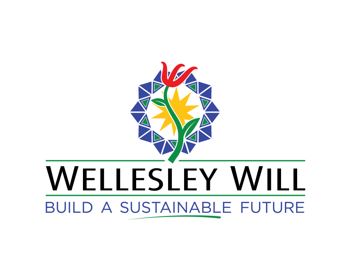 The upcoming public meeting will serve to update residents on climate hazards identified in Wellesley and possible solutions suggested in the workshops. Residents are also welcome to share their ideas, such as having the town post (and pay for) its public legal notices to run in environmentally friendly online-only publications such as The Swellesley Report and not just print publications that have an online presence.
Please RSVP  to the Natural Resources Commission if you plan to attend.
More: Climate rally lands at Wellesley Town Hall
Getting charged up in Wellesley