The latest Wellesley, Mass., sports news:
Wellesley High girls' golf finishes strong
The Wellesley High School girls' golf team placed 2nd in the state championship earlier this month, led by junior Katie Ng, who finished 7th overall with a score of 79. Bishop Feehan won the title at the Longmeadow Country Club.
Sophomore Alika Lavu led the team to the North/Central/West sectional victory the week before at Cold Spring Country Club in Belchertown. Wellesley was the defending champ in sectionals.
Wellesley dominated most teams it competed against during the regular season.
A look back at Schofield 5K
While plenty are all about the Schofield Elementary School fun fair, nearly 500 people took part in the annual 5K road race on June 4 despite gloomy weather.
Topping the field was Eli Merritt, a speedy Wellesley High cross country and track runner, in a time of 15:43. The fastest female finisher: Laura Green, with a time of 21:09. See complete results.
Schofield Principal Jordan Hoffman and her 2 daughters welcomed runners at the start, as did Wellesley High School a cappella singers, who sang the National Anthem.
Schofield parent Kim Snapper, handling marketing for the event, said the event could not have happened without the generous support of volunteers, family and corporate donors, friends, and families.
Next year's event is slated for June 2, 2024, rain or shine.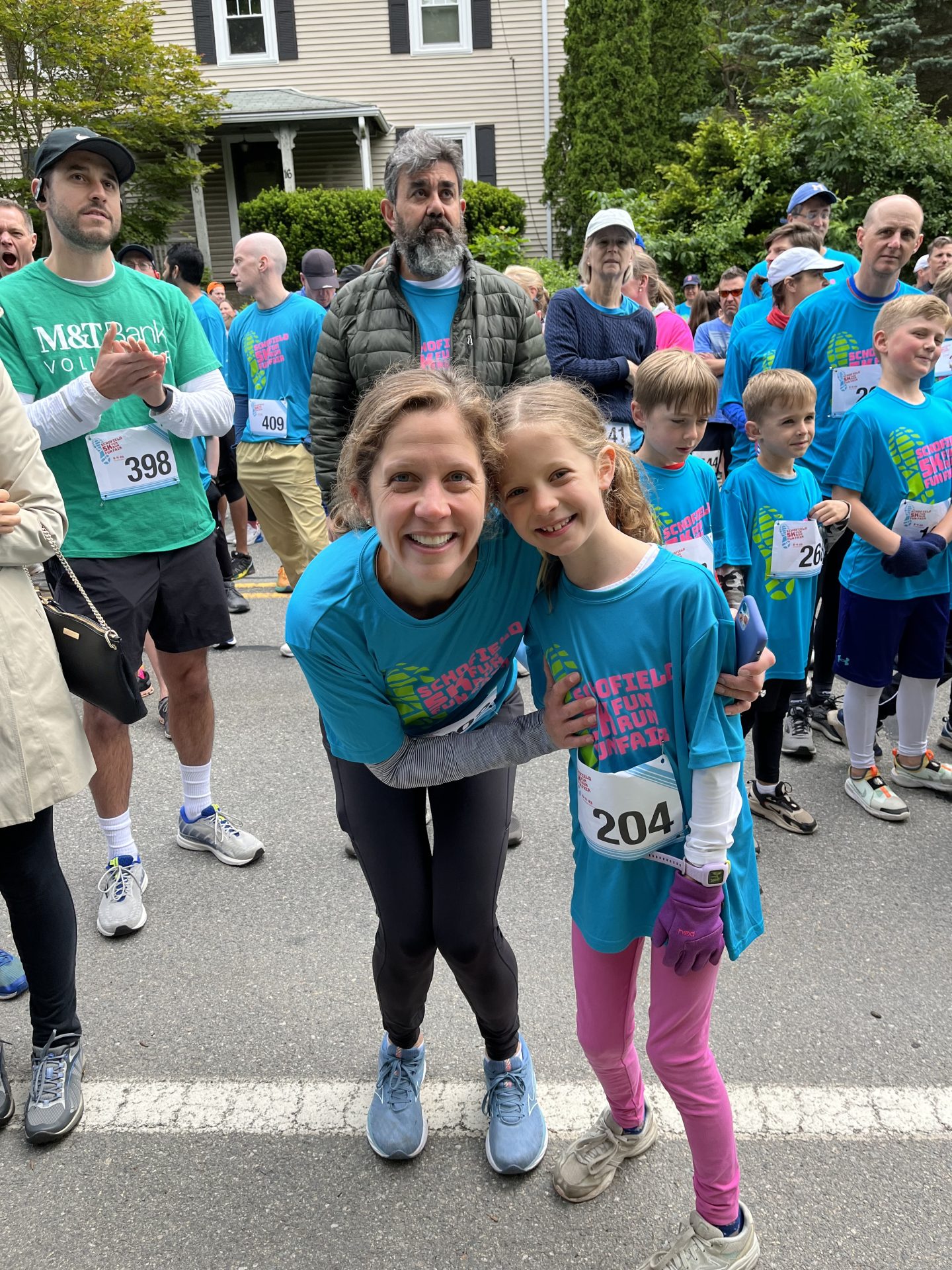 Wellesley High Tennis Teams Knocked Out in Late in Post-season
By Jayda Hasan
The Wellesley High School girls tennis team made it to the quarterfinals of the MIAA Division 1 State Championships but were knocked out in a 0-5 rout by Lexington on June 8.
Led by captains Nina Goujiamanis and Katharine Wells, Wellesley (18-2) earned a bye in the first round and defeated North Quincy 5-0 and then outplayed Brookline 4-1 to make it to the quarterfinals.
"I am so proud of this year's team and am looking forward to next season," said coach Rob Miller. "The best is yet to come. All three of our singles players will be returning next season with well-documented rumors of extremely talented eighth graders (freshmen next year) who will be added to the team to make the 2024 team even stronger than this year."
All of the women who started on the varsity team—three singles players and four doubles—were elected Bay State League All Stars.
The Wellesley High boys team (16-4) made it into the final four of the state championship. The boys team lost 4-1 to top-ranked-in-the-state Brookline on June 12.
---
Please send tips, photos, ideas to theswellesleyreport@gmail.com