The Baobab (Adansonia digitata) is also known as "the tree of life" and grows in Madagascar and southern Africa. Its lifespan can be up to 1,500 years, with its name originating from the Arabic word for fruit, according to a label in the Global Flora Conservatory, which sits on the nearly 22 acres of Wellesley College's botanical gardens. This healing plant is only one of many prickly cacti, trees and various plants currently living in the greenhouse.
The greenhouse project won international recogntion for sustainability at the  LafargeHolcim Design Awards while under construction in 2018. In an overview of Global Flora, introductory comments about the vision for Global Flora to be sustainable and scientifically interdisciplinary were written by Botanic Garden Director Kristina Jones.
Jones wrote that the project would not seek to curate plants with livable conditions that are 'energy demanding' to recreate and that the botanic garden staff would "think of energy and water as systems that interact with each other and with the organisms, and make these systems as accessible as possible for monitoring and study."
Global Flora was completed and opened in 2019 and also accompanied a student-led class project to examine "the roles that plants and the natural sciences have played in colonial histories across six continents and several islands." For this class, students learned from native guest speakers, read texts written by Indigenous anthropologists and scientists and were able to study the college's botanic garden. Global Flora shut down due to the coronavirus pandemic in 2020 but re-opened to the public on Tuesdays for a portion of this summer.
When visitors first walk into the conservatory, the first level of the greenhouse has a paved walkway leading to a second level which loops back to the entrance. From plants on the wall in addition to fully in-ground plants, the dry and wet biomes of Global Flora seem to be successfully keeping alive a range of diverse plants in an artificial natural habitat. 
Signs with QR codes that visitors may scan to learn more information about the different plant life in Global Flora help people connect and learn about horticulture and botanics, while interactive activities for children such as coloring and writing down suggestions on what they would like to see added to Global Flora, make the trip appropriate for all ages.
The Global Flora Conservatory exhibit will be open to the public in the Wellesley College Botanic Garden until July 28, then re-open in the fall. Admission is free.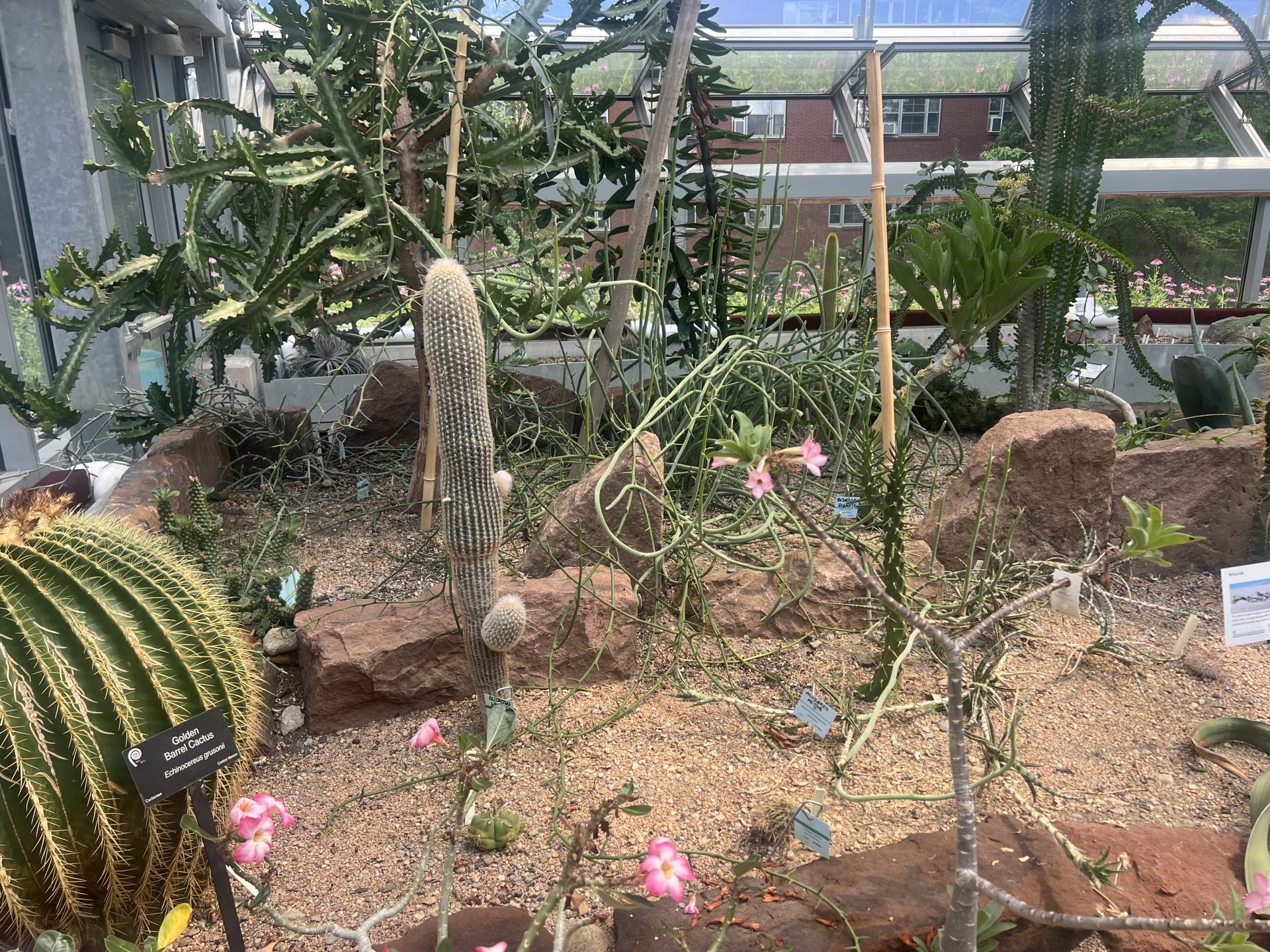 ---
Please send tips, photos, ideas to theswellesleyreport@gmail.com