The Wellesley Gardeners' Guild (WGG) marked 50 years of digging in the dirt at a celebratory anniversary luncheon held at the Wellesley Country Club (WCC). About 80 women donned their floral brooches, pastel twin sets, and sensible heels to enjoy the company of like-minded sorts who have literally dug in and, with a growth mindset, coaxed flowers into bloom all over town.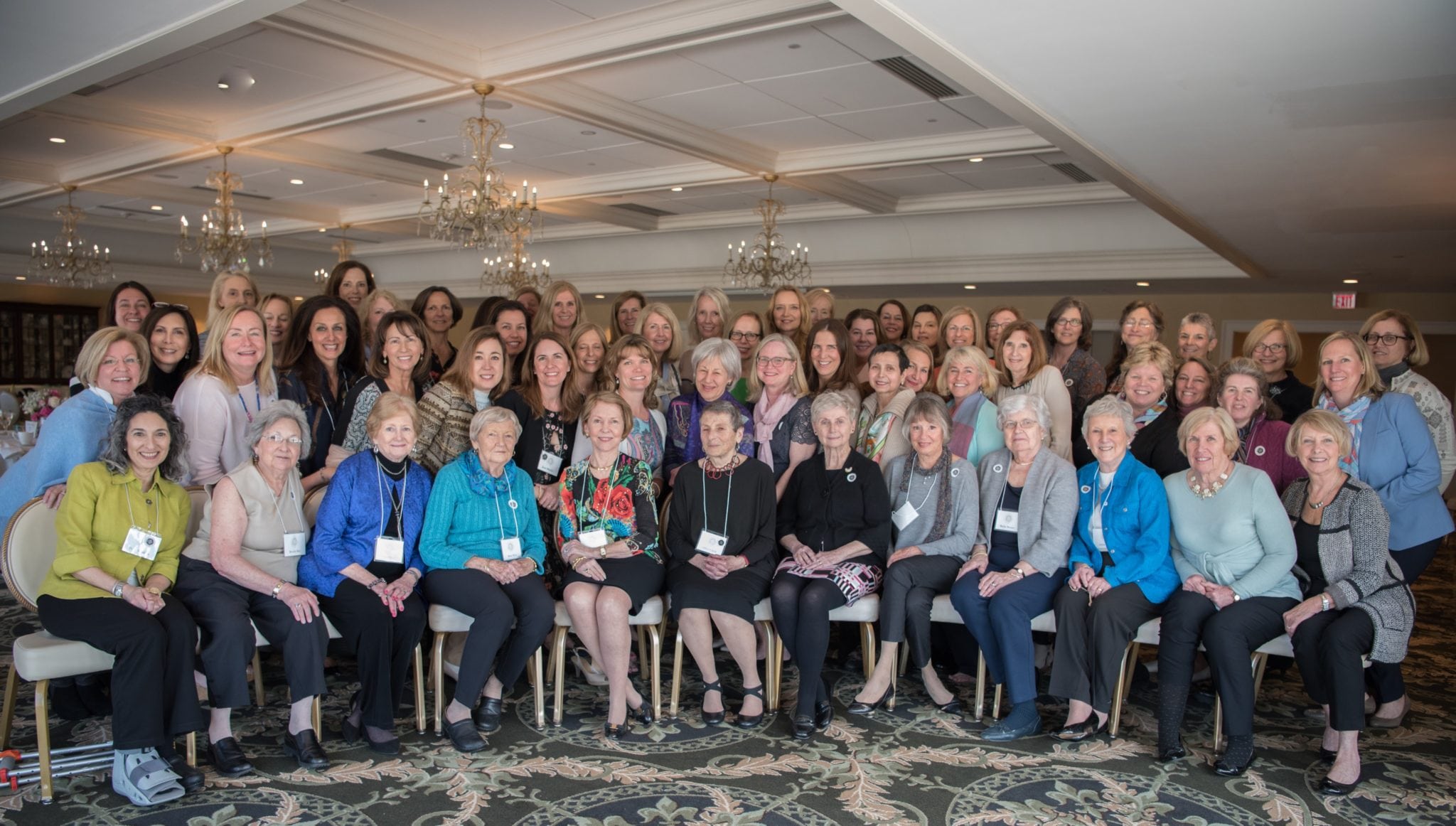 After entering the WCC and heading to the upstairs ballroom, we settled in for social hour. Just another cacophonous start to yet another gathering of our club, only this time instead of conducting business under the bright lights of the Wellesley Library's Wakelin Room, we circulated under crystal chandeliers. We weren't greeted, per usual, with a buffet table set up with paper plates, some baked goods, and a couple Boxes O' Jo from Dunkin. No, there were round tables covered with crisp white tablecloths laid with china, a floral centerpiece at each created by club member Carol Boudreau and a team of volunteers.
There was no doubt about it. The Wellesley Gardeners' Guild had arrived.
And we hadn't arrived quietly, as club president Nancy Jones came to realize as she tried to bring us to some semblance of order. Someone needs to get that woman a gavel. Maybe we'd finally talked ourselves out, or maybe our sense of decorum at last emerged, but eventually Jones was able to deliver her opening remarks and introduce Keynote Speaker Alan Banks, Chief of Visitor Services at the National Park Service.
"Who would have thought that a few women 50 years ago would start something with this longevity?" Jones asked. "We have continued the tradition of community service by planting and maintaining the post office window boxes planters and library planters…a lot of things have changed and so many things are the same…We are the Wellesley Gardeners' Guild."
From there we warmly welcomed Banks, who oversees the historical interpretation of the Frederick Law Olmsted National Historic Site in Brookline. An authority on the Olmsted family, for 27 years he has researched and developed a variety of landscape walking tours, slide lectures, and presentations on the Olmsteds and their work across the country. Banks delivered a fascinating presentation about Frederick Law Omsted and his Massachusetts legacy that included slides and the kind of insights only his broad knowlege of the legendary landscape architect could provide.
MORE: Including Outtakes from Part One of my "Ladies of Wellesley" series, the sorority edition