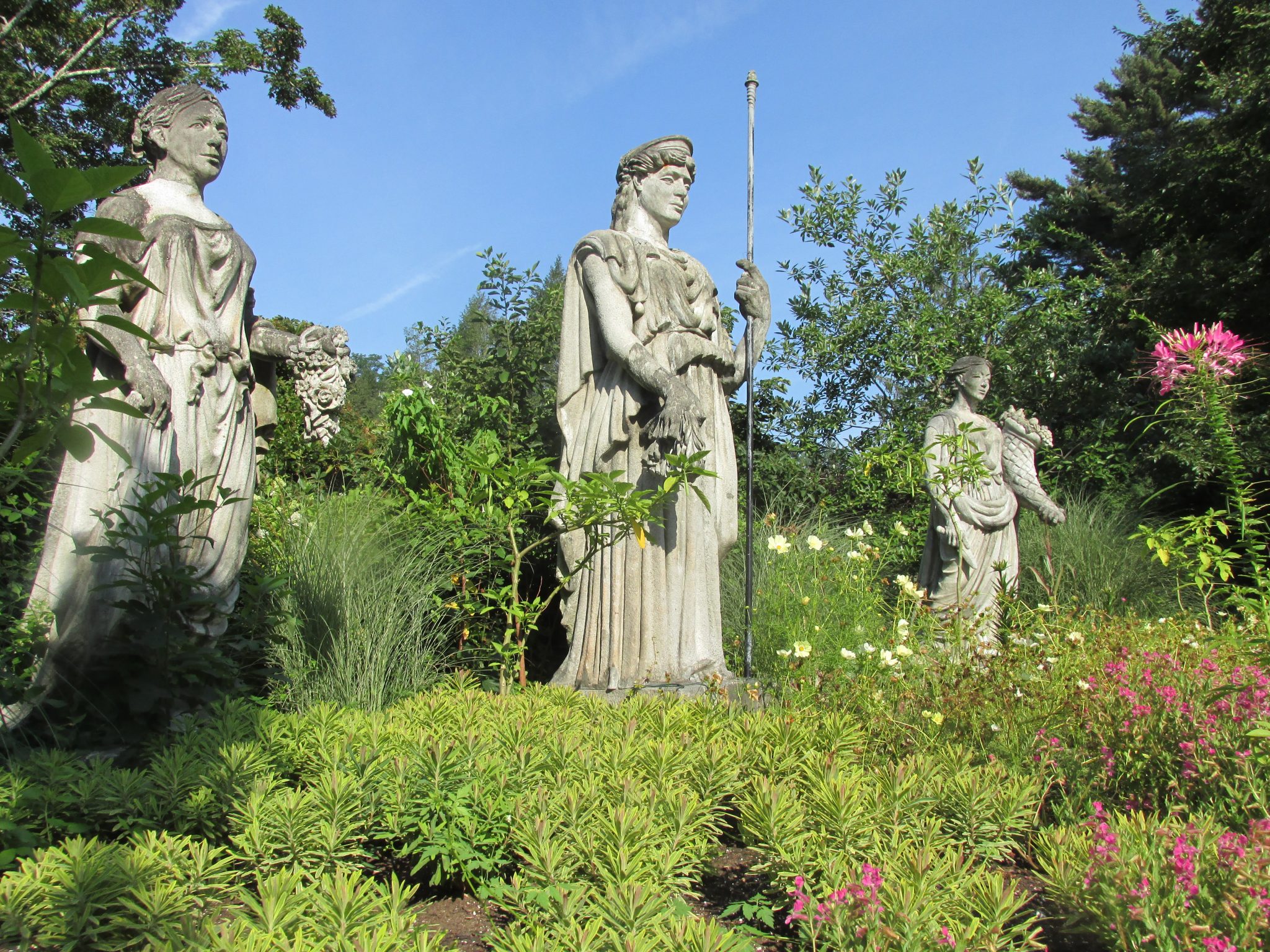 All are invited to the Goddesses in the Gardens event at The Gardens at Elm Bank, Thursday, August 16, from 5:30 p.m. – 8 p.m. Enjoy an evening of live music, harvest tastings, kids' activities, and garden tours. Bring your picnic dinner, and blanket or chairs and enjoy live music by What's Goin' On.
Kids can discover Weezies' Garden for Children and create art from plants with special garden craft activities. Everyone can try
something fresh from our Seed to Table vegetable garden. Visitors can also help with flavor evaluations of new vegetable trials growing in Mass Hort's Trial Garden.
Wine, beer, and other beverages will be sold.
What's Goin' On will entertain with live music – Classic R & B, Soul, Blues and Jazz – featuring singer Nicole Boyd Webster. Nicole's soulful style of singing incorporates her love of Gospel, Jazz, R & B, and Rock. Band members Ric Maure and Michael Ball will also perform.
This year also features the New England Sculptors Association's exhibition at Elm Bank. Nestled among the flowers, grasses, bushes and wooded areas are 31 sculptures created by New England Sculptors Association members. The exhibit runs through October 5, 2018.
Admission is free to all.
Rain date is August 23.