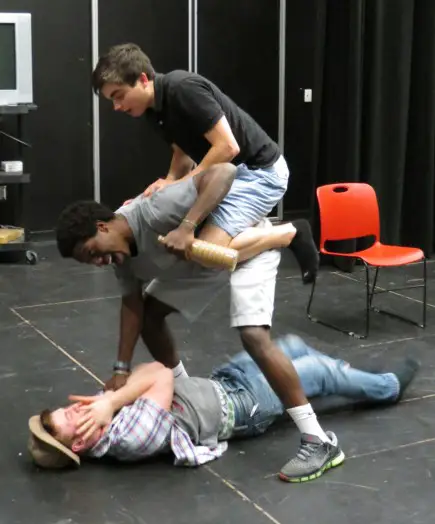 This week, the Wellesley High School Drama Department presents the comedy Twelfth Night, which features Shakespeare's "usual amalgam of jealousy, mistaken Identity, cross-dressing, and fights and duels in telling the story of the madness to which loves drives people," according to the WHS drama team.

 Twelfth Night is directed by WHS Drama Specialist Stephen Wrobleski, with Student Co-Directors Conor Chinitz and Kay Kelley.
Remaining performances are May 3-4 at 4:30 and 7:30pm in the WHS Little Theater.  Tickets are available at the door, and are $10 for adults, $5 for students, and free for seniors 65+.
Speaking of Shakespeare, congrats to Wellesley High student Anna Bortnick for placing 2nd in a recent national Shakespeare performance competition, the finals for which were in NYC.