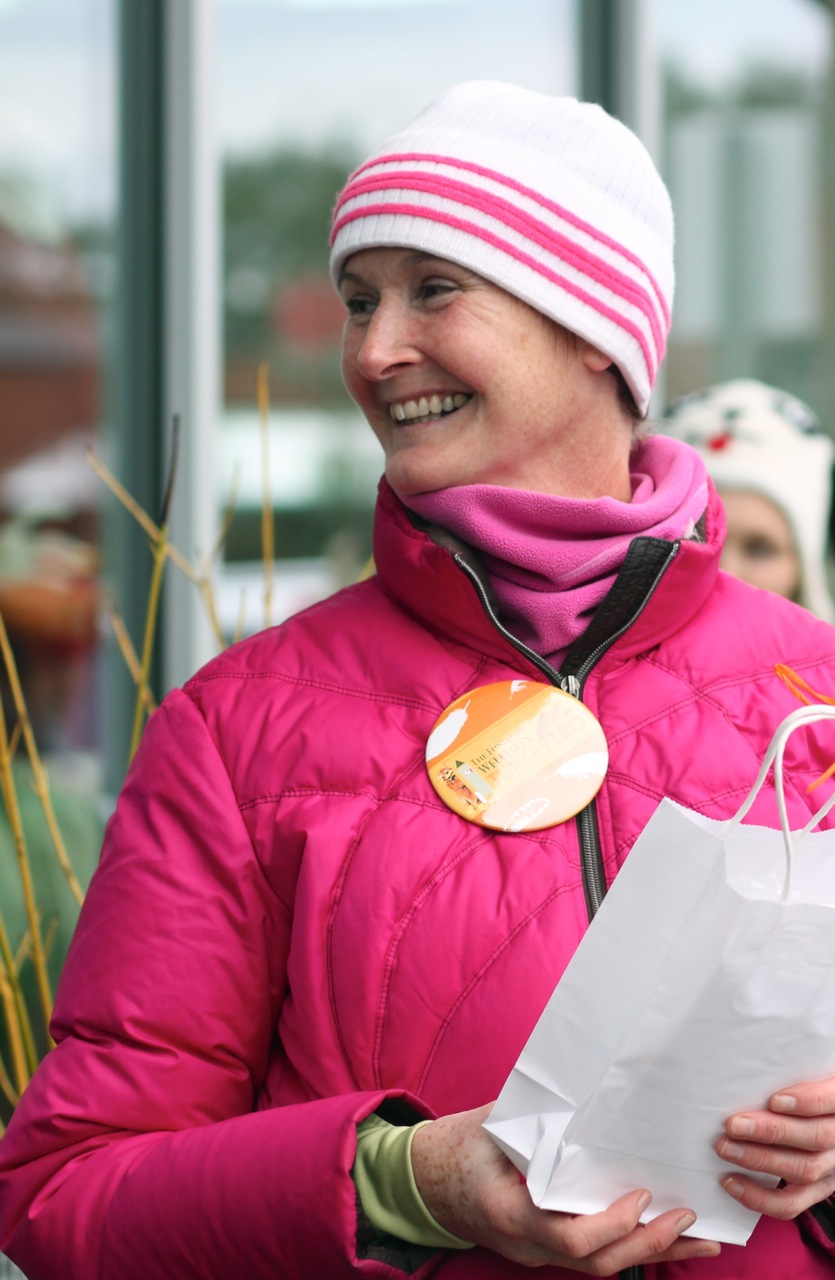 Wellesley resident Carol Chaoui is profiled by Runner's World this week, which looks at her preparation for yet another Boston Marathon despite now battling cancer. This will be the mother of four's 8th Boston Marathon.
On her current condition, Chaoui tells Runner's World: "[I'm] definitely fatigued by the end of the day, but if you met me in the street, there would be no way of telling that I have two stage 4 cancers."
Carol and her husband Amin are both running Boston, and together are seeking to raise more than $50,000 for the Dana-Farber Cancer Institute (you can contribute here).
A familiar figure on the streets around Wellesley in her brightly colored attire, Carol has been a huge influence on local runners, both those training to go from the Coach to 5K and those taking part in the annual Thanksgiving Turkey Trot that she spearheads.
(Hat tip to Swellesley reader WP for calling this article to our attention.)
RELATED: Wellesley woman joins pro wrestlers to smack down cancer