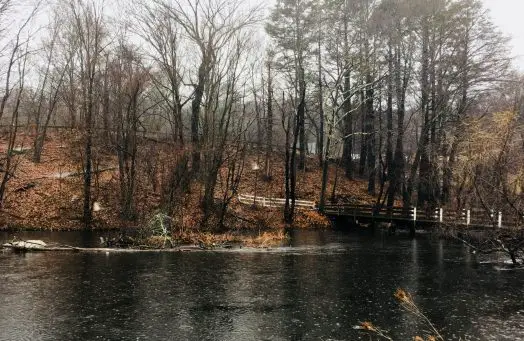 Wellesley has its share of what pass for steep landmarks from Maugus Hill in Centennial Reservation to the town's high point at Peirce Hill Reservoir (337.1 ft.). But do you know Wellesley's lowest point?
You can find it in the Charles River along the Leo J. Martin golf course at a boulder dubbed County Rock that marks the intersection of Wellesley, Weston and Newton, as well as the point at which Middlesex and Norfolk counties meet.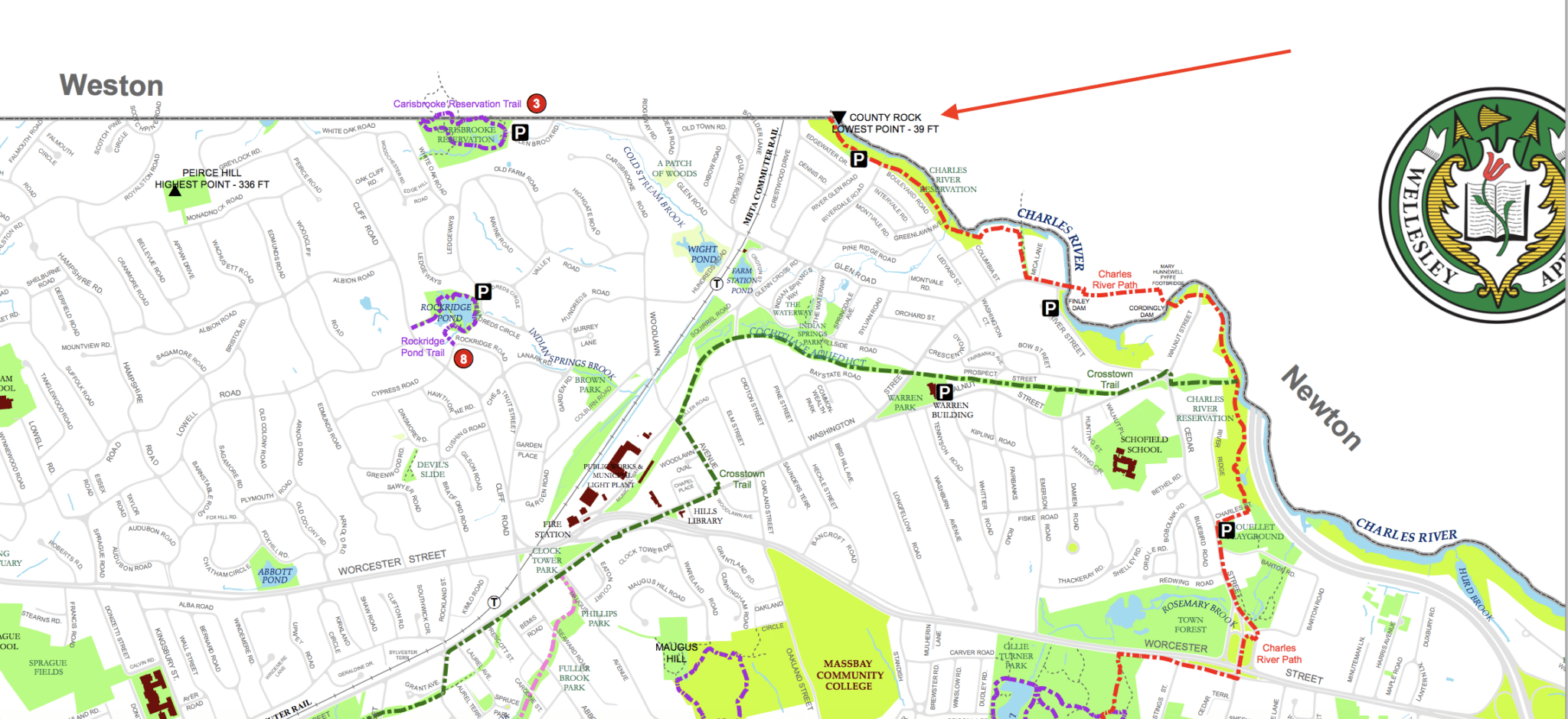 According to the Town of Wellesley's latest annual report, County Rock stands a stone throw from a footbridge at the golf course at an elevation of 39.56 feet above mean sea level.
Here's how a 1971 publication from the Wellesley Historical Society describes the low low landmark: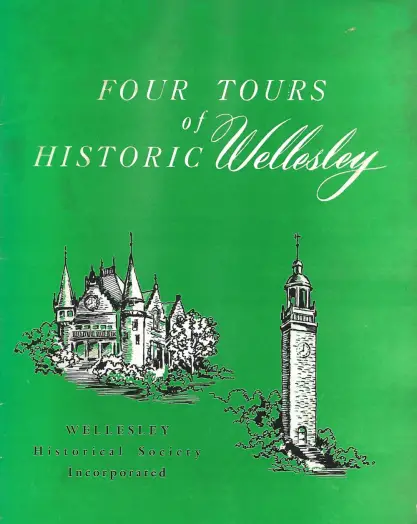 And going further back, with assistance from researchers at Wellesley Free Library, an 1889 travel tome dubbed King's Handbook of Newton, included this passage that indicates what a sporty landmark County Rock has been in the past:
"In June they have the annual races, in Rob-Roys, shells, birches, pleasure-boats, and tubs; and if the stroke-oars do not land them among the reedy margins, or the canoes do not spill out their solitary crews, the boats usually reach their goals before nightfall. For the Newton navy resembles that of the United States, in that it is more to be counted on for contemplative comfort and sedate conviviality, than for indecent and unseemly speed ; and the high and shadowy wooded banks, and cool nooks between the islands, and beautiful riparian estates, invite to philosophic drifting and a placid lengthening of the happy hours of the voyage. The boating-ground is about five miles long, from Waltham up to where the rapids come down near County Rock, a midstream boulder on which the Norfolk and Middlesex county lines converge ; and one may row across Maple Bay, and Crehore Bay, or drift along the rippling reaches of Lake St. Francis, with easy oar."
Anyone have any colorful anecdotes about this rock? Let us know [email protected]
MORE: Wellesley's coolest rocks