With black bear sightings in recent days in Natick, Newton, Wayland, Arlington, and Lexington, we were feeling a bit left out in Wellesley.
But sure enough, a black bear visited Wellesley today.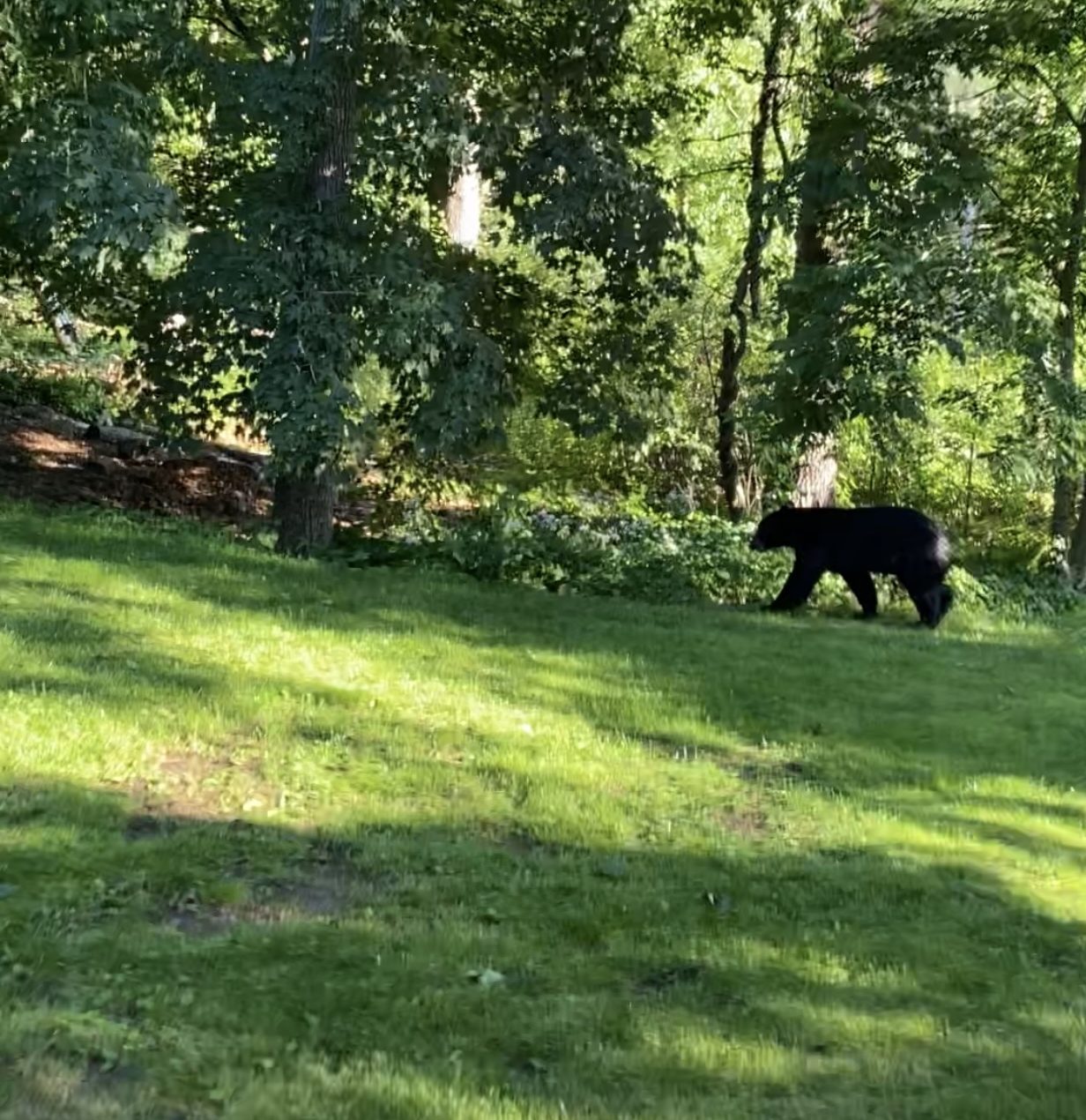 Resident Tom Ahern says the bear ambled down the Sudbury Path into his family's backyard. The bear "checked out our hens, basketballs laying in the woods area, then made his way up our driveway to cross Great Plain. No doubt he was really there for the honey from Nichole's bees."
Ah yes, those bees.
---