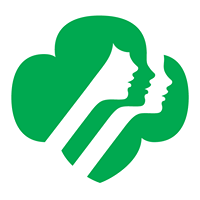 Looking for a fun way to spend time with friends, try new things, develop your leadership skills, and go to fun places?
Girl Scout Troop 73505 is Wellesley's troop for 6th, 7th and 8th grade girls who live or go to school in Wellesley. The troop meets once Sunday evening per month to socialize over dinner and to plan for outings and activities. Our scouts run town-wide events for younger scouts, including badge workshops, an ice skating party, a parent-daughter square dance, and more. We join forces with Wellesley's high school troop for a fall community service weekend trip at Overlook Farm, and model the latest styles at the spring fashion show. Other plans for 2017-18 include whitewater rafting, a broadway musical, an overnight ski/tube trip, an escape room challenge and possibly a weekend trip to New York City.
All of our scouts are busy with school, sports, etc., so not all the girls do everything. We aim to have a balance of activities throughout the year so that there are ways for all girls to participate in one way or another. No scout experience is needed.
Try it out for free during the month of September, with no obligation to join. The kick-off meeting is September 10, 5:30-8pm at the Wellesley Community Center. RSVP to [email protected]
Or join now by registering with Girl Scouts of Eastern Mass ($40 for annual national membership) and indicating Troop 73505. Annual troop dues of $30 can be paid by check at the first meeting.
MORE:
Wellesley Girl Scouts feed your need to read with Linden Square Little Free Library