The members of the Beacon Hill Garden Club (BHGC) must have an in with Mother Nature. On the day of the 91st annual rain-or-shine Hidden Gardens of Beacon Hill fundraiser, the weather came down decisively on the side of shine. How the 60-member club managed to find that one beautiful day in what has been a world of wet is a mystery. Spring 2019 has gotten itself quite a reputation for its bad attitude, and seems not to care. For every complaint we've raised, Spring 2019 has simply doubled down, claiming with authority  that all that rain is absolutely required for May flowers, yes, straight into May itself. Somehow, someone in the BHGC convinced Spring 2019 to be cooperative, just for the day of the tour.
Whatever was said to Spring, it worked. On tour day, the skies were sunny which made for general good cheer, and the temperatures stayed steady in the high 60s, so no wilted gardens. The 2,000+ visitors appreciated the conditions, too, as they climbed from the very flat of the Hill on Mt. Vernon Street on up to the nosebleed section of Myrtle Street. I was one of the many, and I brought back pictures from gardens both sweet and dramatic, all with one thing in common  — space and sunlight challenges. Take a look at how the gardeners of Beacon Hill laugh at such hardships.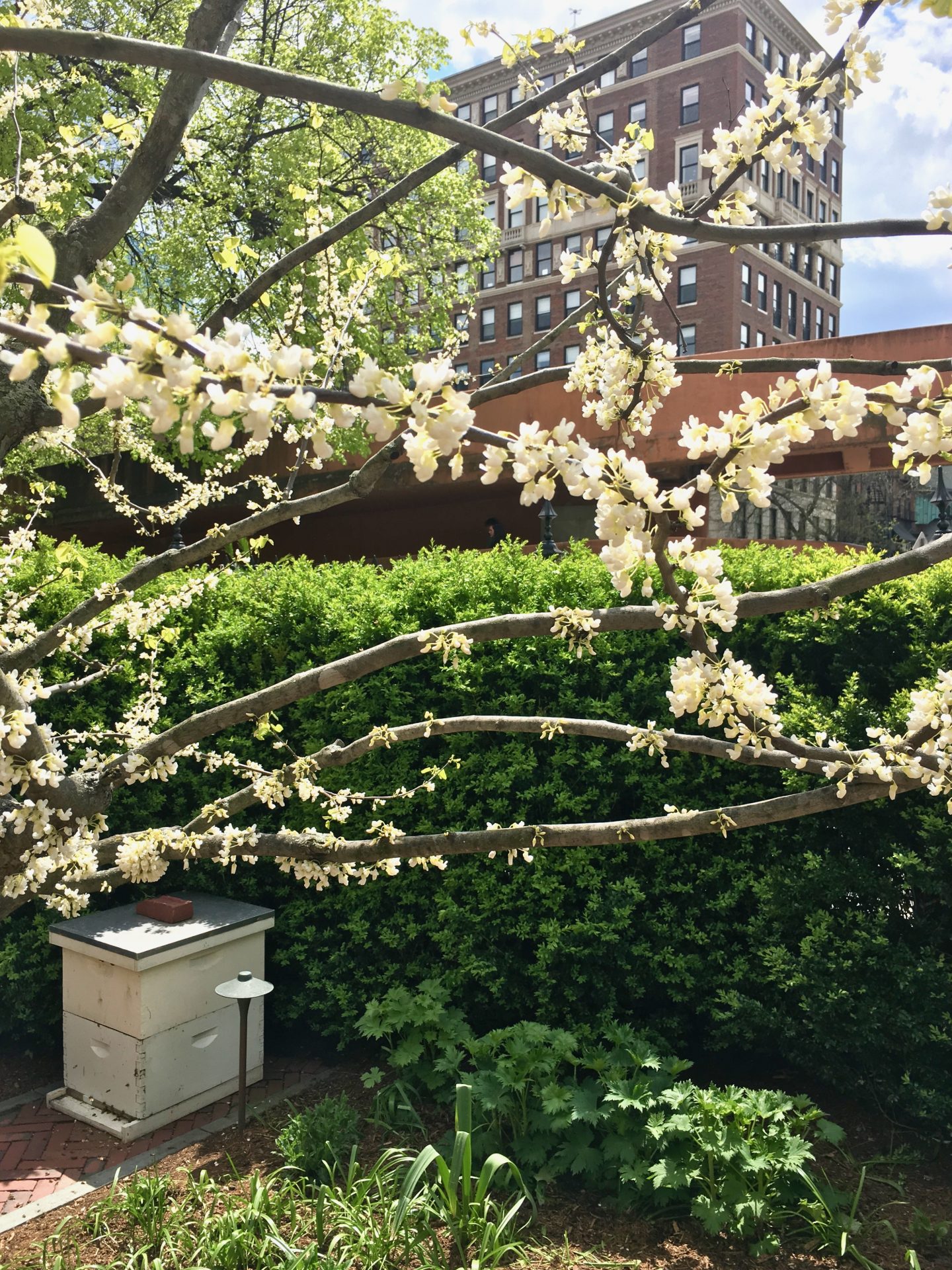 A big thank you to the Beacon Hill Garden Club member Amy Wilson for giving me the VIP tour treatment. You know when you're taking a ski lesson and how great it feels to cut the lift line with your instructor? That's how it felt to tour the Beacon Hill gardens with Amy. I stuck close to her and the throngs of people parted like the Red Sea for us. Thanks Amy, and congrats to the whole club for a successful tour.
MORE:
Beyond Wellesley: The Magnolia Trees of Back Bay
Beyond Wellesley: A visit to Spring at the Boston Flower Show