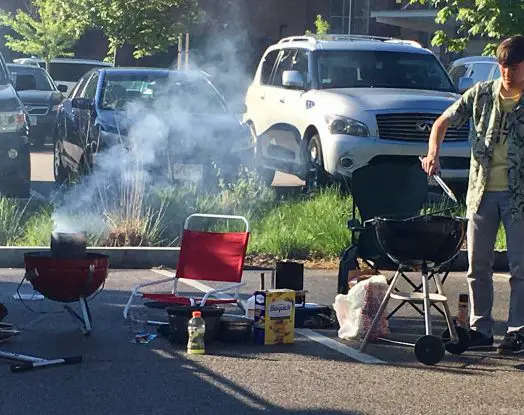 Wellesley High School seniors got up in the wee hours on Friday morning to pull off a beautiful prank in the WHS parking lot: A full-blown tailgate, partially in teacher parking spots.
The grills were smoking and the cornhole bags were flying to kick off the long weekend and signal the veritable end of the students' high school classroom days.
It takes a lot of foresight these days to come up with a prank that's both fun and avoids getting in trouble with the cops or school administrators. Well done, Class of '19.
SUPPORT SWELLESLEY: Here's how to Advertise and/or Donate to support our independent journalism venture