Wellesley Public Schools Superintendent Dr. David Lussier has issued a welcome back memo to the community, highlighting some of the big things coming up for the 2019-2020 school year:
*A new strategic plan designed to support competencies that graduates are expected to master. These include critical thinking, creativity, collaboration, engaging locally and globally, respecting human differences and challenging inequities, and attending to social, physical and emotional health.
*Requesting design development funds for the Hunnewell Elementary School construction project at a Special Town Meeting in December.
*The feasibility phase of the Hardy/Upham elementary school project, which should result in a recommendation next spring as to which site will host construction of a new school.
*Planning for elementary school redistricting. This will entail visits and updates at individual schools, as the town seeks to match school capacity with population changes resulting from new housing projects in town as well as general population trends.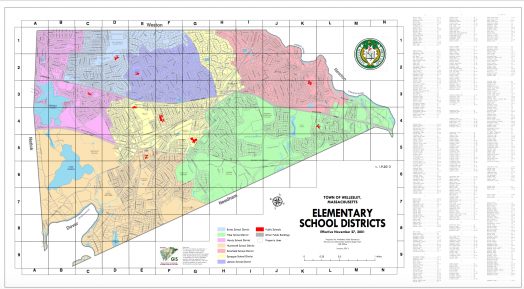 *Wellesley Middle School is due for exterior, kitchen, and other renovations, with an anticipated funding request coming next fall.
Meanwhile, our kids have now graduated from the Wellesley Public Schools system. So we'll need all the help we can get from you in keeping us up with the latest goings-on at the schools. Please pass along your ideas: theswellesleyreport@gmail.com
More: Wellesley Public Schools intros diversity director candidates
SUPPORT SWELLESLEY: Here's how to Advertise and/or Donate to support our independent journalism venture