After eighteen months of neglect, the results proved predictable. My garden had gone to rack and ruin. Blame it on an intense bout of Sandwich Generation stuff. I do. It was the best of times, and it was the worst of times when the most important people in my life had to completely uproot their situations and settle into something brand new. Some went skipping, happy to leave behind the responsibilities of a big house. Some went kicking and screaming, loathe to give up independence and familiarity. Still others eagerly moved into a new college dorm or an apartment, with hardly a backward glance.
Whether the transitions were easy or difficult, welcomed or fraught, commonalities popped up. There were many applications to fill out. There was much proof of this and that to provide. There were the outward trappings of entire lives to box up and move. A pile of things to keep. A pile of things to donate. A pile of things to toss. I can do it in my sleep.
A pile of feelings to sort through. A pile of memories to store. A pile of experiences to compartmentalize. Those parts of the process are what kept me awake.
You all know what I'm talking about. So many of you have helped loved ones through transitions, and something gave somewhere. For you, it may not have been the garden. Maybe it was cooking nutritious meals, or keeping up with friends. Maybe what fell by the wayside for you was nurturing your spirit with a favorite hobby, or that weekly yoga class. Whatever you lost in the shuffle, I'm sorry you went through that. I hope the loss is temporary.
I want my garden back. I've gone to it, literally, on my hands and knees, begging for forgiveness. My garden says it's going to take a lot of time and effort on my part. My garden says it has trust issues. My garden says it can't guarantee anything, but that it will try to work with me, provided my efforts are in good faith and that I show it some consistency. My garden has always been kind of a tough taskmaster that way, but what can I do? I agreed to all terms.
The good parts of a garden are always in a stage of temporary. The roses bloom, for now. The peonies stand proud and upright, until a spring hailstorm comes through and shreds each delicate petal. The tomatoes are red and perfect, the basil unblemished and licorice-scented. Then your guests devour every beautiful slice of Beefsteak and every herb leaf in your famous Caprese salad. It's all good. Gardeners generally aren't looking for forever. It's all about the ethereal, the attempt to appreciate a certain dreaminess in a fleeting moment. The dawn dewdrops on the Lady's Mantle. The hosta leaves before the deer get to them. When the poppies and the irises and the Nelly Moser clematis all bloom at the same time and you know for right now you nailed the art of combination planting.
The bad parts of a garden are always in a stage of permanence. While I was preoccupied, the Japanese Knotweed made a dash from the edge of the woods to the interior of the garden. Meanwhile, the wild oregano took full advantage of the neglect situation. I'll forevermore be yanking mats of it out from underneath shrubs. I once considered Norway maples eradicated in my yard, but more than a few were able to evade the lawn mower's blades. Their secret: the invasive saplings sidled right up to established trees, which they used as their protectors. No mower could get that close, and the weed whacker isn't used around trees in my yard, so as to prevent the "death by 1,000 cuts" fate that befalls so many trees in aggressively tidied spaces.
Here's what I've been up to in my garden lately. It's good to be back. My mantra these days is "process over outcome." I used to think that was just a nice way of saying it's ok if your project looks like hell. At least you tried. Now I use "process over outcome" as a way to focus on what it is I'm trying to do out there. I'm trying to dig in the dirt again. Something good may come of it. We'll see.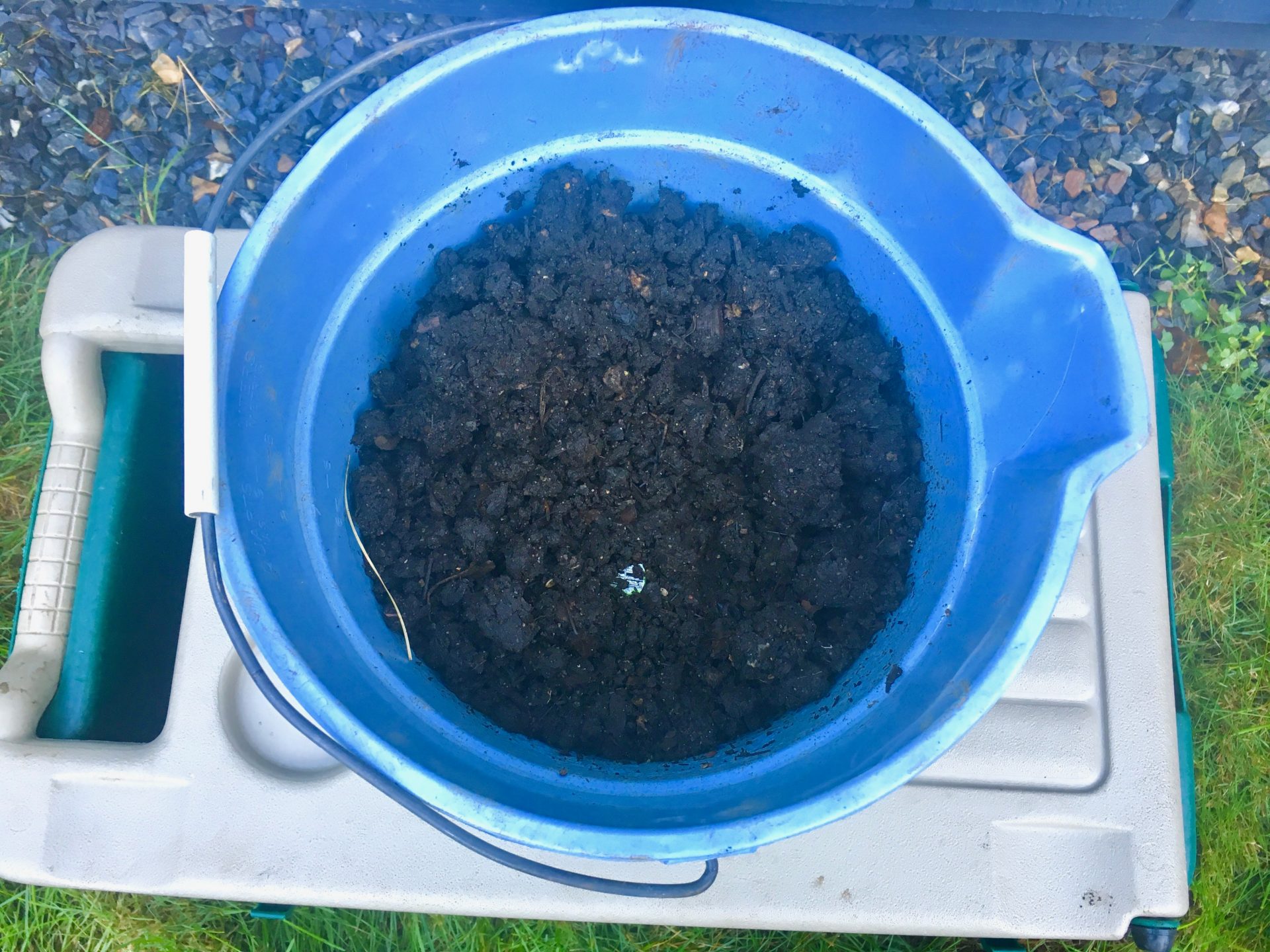 MORE:
Wellesley Police Department pollinator garden
Beyond Wellesley: the Hidden Gardens of Beacon Hill tour
Wellesley garden clubs represent at Boston's Museum of Fine Art's Art in Bloom exhibit