The latest Wellesley sports news:
Lacrosse wall is up at Sprague Field
The Wellesley Department of Public Works has raised the lacrosse wall at Sprague Field behind the facilities building The cement wall is currently fenced off, as some work remains on painting it and finishing the surrounding terrain.
The Wellesley Zoning Board of Appeals voted in May to amend a special permit issued in 2008 that paved the way for a practice wall to go on School Committee property. Discussion of a potential rebound wall for lacrosse and other sports has been bouncing around since at least mid-2018 (See "Wait, that Wellesley lacrosse wall plan is still bouncing around?")
The wall can be used to practice hitting lacrosse or other balls.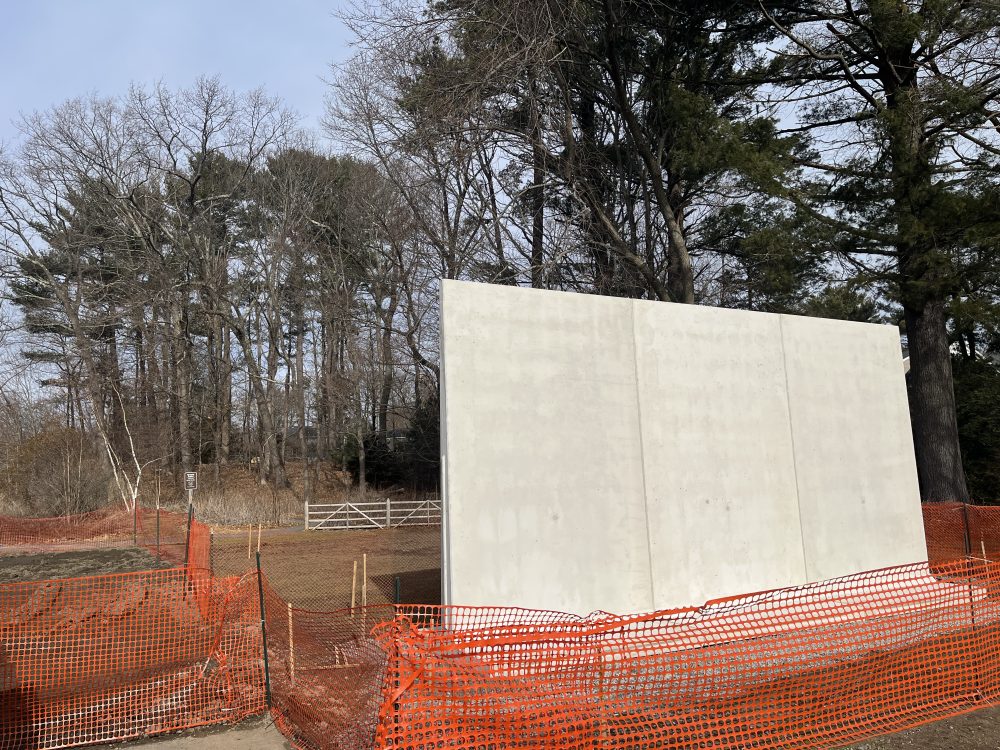 ---
Wellesley High grad named NFL offensive coordinator
Congrats to Drew Petzing, a 2005 Wellesley High School graduate who has been named offensive coordinator by new Arizona Cardinals Head Coach Jonathan Gannon. The new coordinator will have his work cut out for him, as the Cardinals' offense struggled this past season.
Petzing has worked his way up the NFL coaching ladder, having spent time with both the Minnesota Vikings and Cleveland Browns. This past season, he served as the Browns' quarterback coach, and previously was a tight ends coach.
Petzing played football at both Wellesley High and Middlebury College.
---
Please send tips, photos, ideas to theswellesleyreport@gmail.com