A few years back I wrote a post referring to Elm Bank Reservation in Wellesley… that prompted a letter from a Dover resident who emphasized that Elm Bank is actually in Dover.
Sure enough, as the writer claimed, the park is indeed in Dover and we duly made note of that at the time.
But we also pointed out that Mass Horticultural Society refers to its Elm Bank headquarters as being at 900 Washington St., in Wellesley. What's more, the Cheney Bridge to access the park from Rte. 16 is in Wellesley, as are parts of the Charles River surrounding the reservation. So there!
The only other road that you used to be able to access Elm Bank from is called Turtle Lane, which is in Dover and connects to Dover Road, as you can see at the bottom of this Google Map (the dozen or so properties on this road are valued from the $300K-$400K range up to more than $1M, though one recently sold for $1 in an arm's-length deal). But many of the neighborly folks of Turtle Lane, sick of trucks and SUVs motoring up and down their sacred path at all hours (especially when the Cheney Bridge was under repairs a few years ago or the circus was in town), took their case to court. One of this semi-star-studded crew's prizes as victors was the right to do things like erect the handsome and hospitable sign you see above, which looks so much better than the dusty boulders that curiously used to appear on the road from time to time as car obstacles.
As you can see, Turtle Lane is now not only off limits to mad motorists, but to the crazy cyclists, rowdy runners (residents apparently still haven't forgiven runners who took part in a road race that went on the path in 2005) and wicked walkers who messed up the pebbles on this hallowed path. And I pray for the trick-or-treater who mistakenly ventures down this side street on Halloween.
Dover police, who have always enjoyed cordial relations with Turtle Lane's light-hearted residents, Monday issued a statement about the new sign and confirmed that the most recent court ruling provides pedestrian and bicycle access to Elm Bank only via Rte 16. Only emergency vehicles are allowed to pass through, though let's hope first responders don't get scared off by the sign.
Those pedestrians and cyclists seeking an alternate route to the scary sidewalk-less section of Rte. 16 that sits between Wellesley and Natick, now need to look elsewhere or venture up 16 and take advantage of those aforementioned emergency vehicles if needed.
If you do dare to trespass on this precious private way with its precious private sign, at least be relieved to know that you won't be mauled by attack dogs since, as the sign says, animals are not allowed.
Which of course raises the question of whether the fun loving neighbors (and I use the term neighbors loosely) on this increasingly exclusive lane should petition to change their street name since turtles by definition are no longer welcome there either. FYI: Pleasant Street is taken, but Unpleasant Street is not.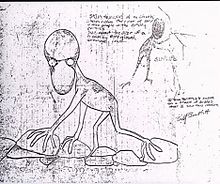 The only creature you might run into on Turtle Lame now is the Dover Demon, which formally might not qualify as an animal. And you might find more then one of them on this road.
(Editor's note: Photo of Turn Back! sign taken with an extremely powerful zoom lens while standing on Dover Road.)