We've scared the Wellesley Recreation Department into telling us the three homes that won the annual Halloween Decorating Contest. Once again, I'm terrified of these homes.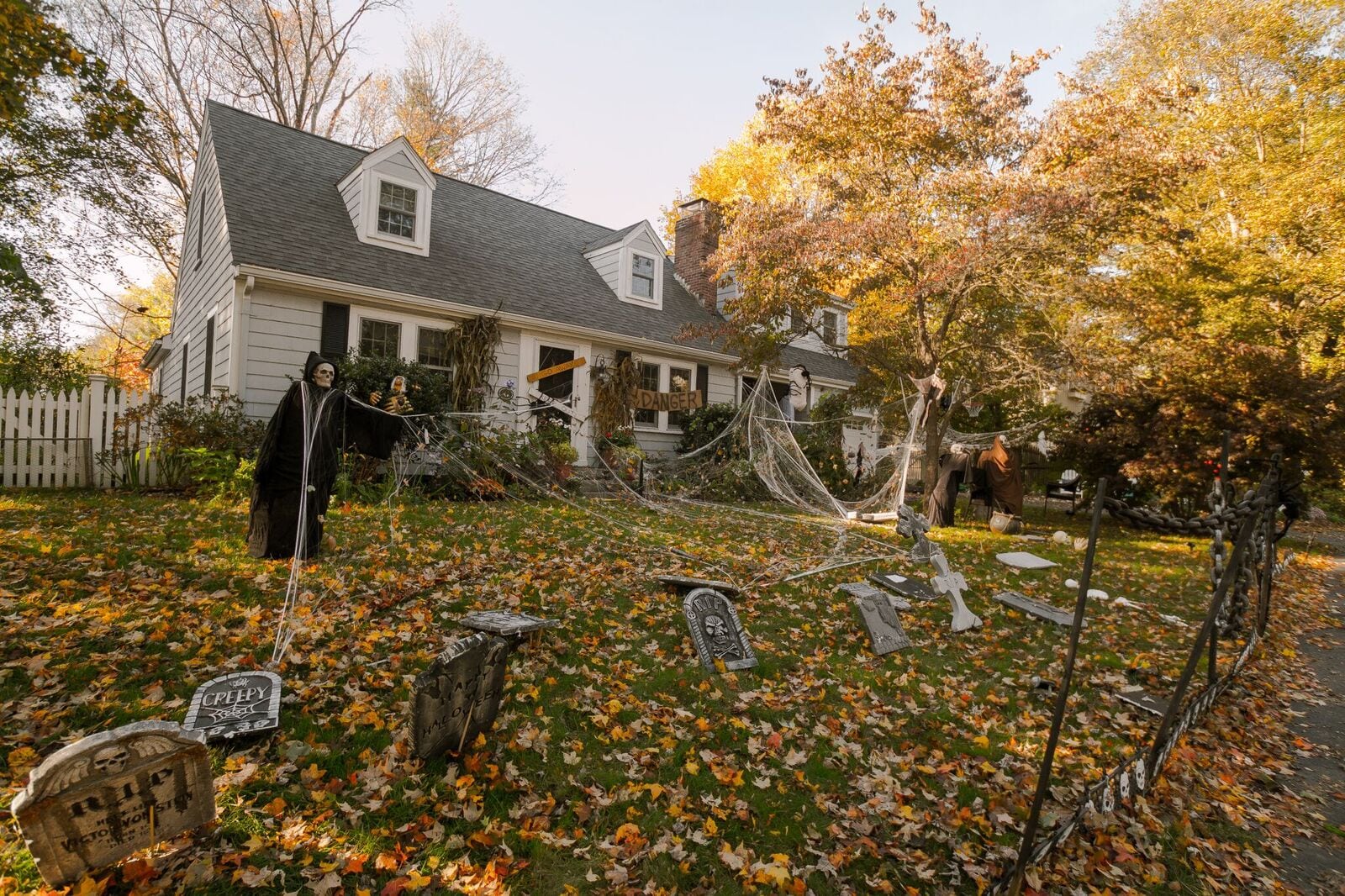 Plus the Wellesley Recreation Department and Wellesley Hills merchants this past weekend attracted 600+ trick-or-treaters and their parents/guardians for a Halloween parade followed by a party at Clock Tower Park. All photo credit goes to Wellesley Rec. These families outdid themselves in cuteness this year.
More adorable pics below.