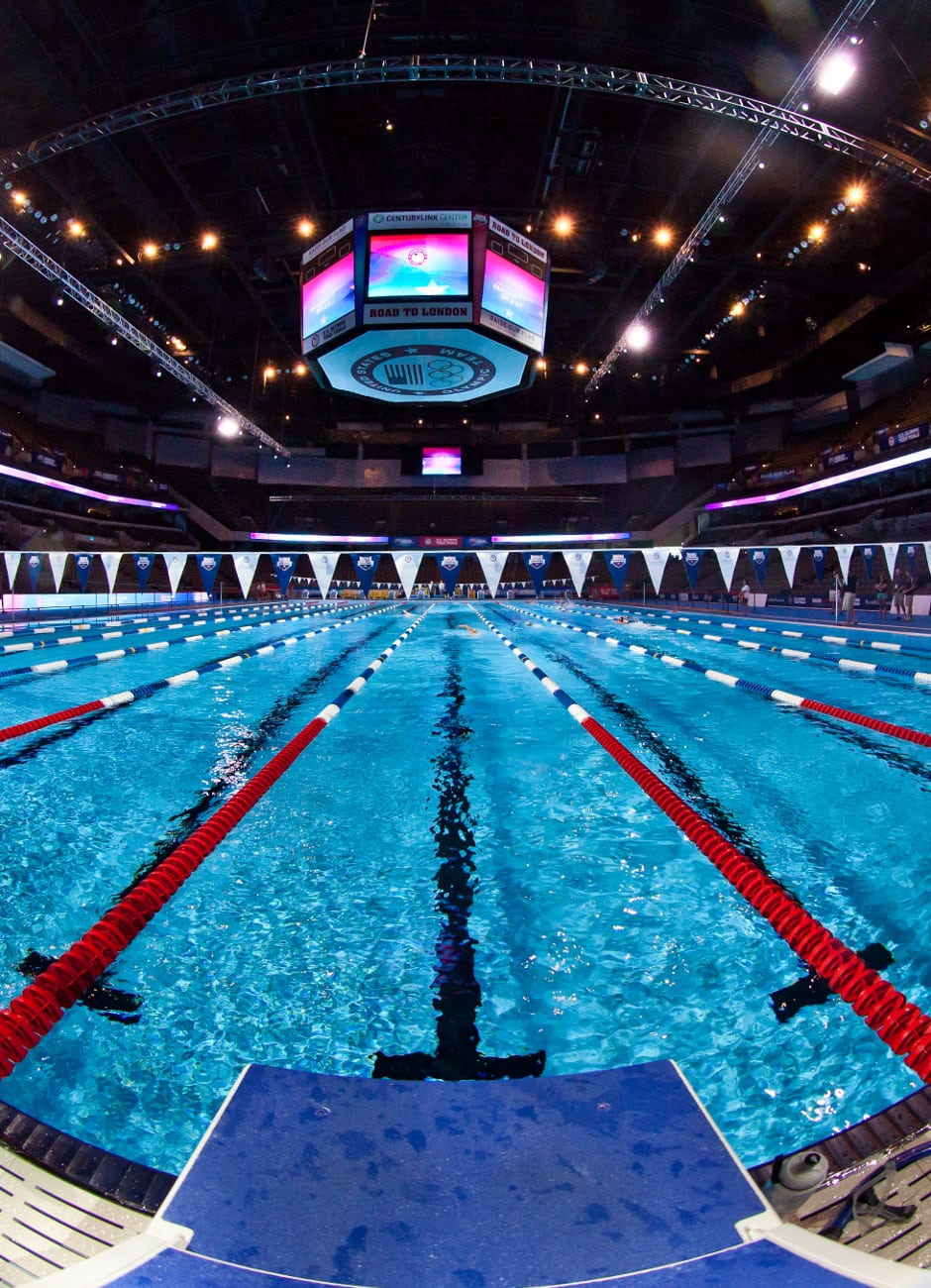 The Wellesley Sports Center will have its groundbreaking  at 900 Worcester St. (Rte. 9 east) this Friday, and among the features of the new skating and swimming facility will be the actual 2012 Olympic Trails Pool that the likes of Michael Phelps, Katie Ledecky and Dara Torres competed in.
The Myrtha pool, which features a stainless steel shell laminated in PVC to ensure durability, was located in Omaha for the trials. It's known to be a very fast pool, so you'll have no excuses if you poke along in it.
The nearly 102,000 sq. ft. Wellesley Sports Center facility would include 2 National Hockey League-sized ice rinks, competition and training swimming pools, a field house, and a parking lot designed to accommodate more than 350 vehicles. It could be open by this time next year.
900 Worcester St. is the former site of St. James the Great Catholic Church, which was officially shuttered by the Archdiocese of Boston in 2004. The Town of Wellesley paid $3.8M for the 7.85 acre property in 2012 with the idea of using it for recreational purposes.