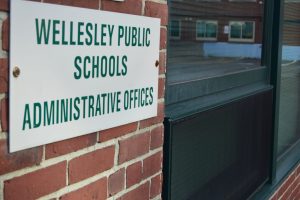 The Wellesley Public Schools has re-opened its search for a Director of Diversity, Equity, and Inclusion. In May 2019, the field had been narrowed to three finalists, but none of those candidates has been hired for the position. Funding for the new job was approved by Town Meeting in March, and Superintendent Dr. David Lussier informed the Wellesley School Committee that he hoped to appoint a director by the end of the recently completed school year.
According to the job listing for the Director of Diversity, some of the responsibilities will include formulating a strategic plan to support district diversity, equity, and inclusion initiatives; deepen community awareness, understanding, and respect for diversity, equity and inclusion; oversee the METCO program; and work collaboratively with the A Better Chance program. You can see the complete listing here (and please let WPS know that you heard about it on Swellesley if you apply).
The initial search yielded three candidates:
Dr. Roland Davis, a consultant with college and high school administrative experience. He served at Harvard as Associate Dean for Diversity and Inclusion, but stepped down after one year for personal reasons, according to the Harvard Crimson.
Kimberlee Henry, an administrator whose most recently listed job on her resume was that of school principal in Oxford, Massachusetts. According to Worcester news source telegram.com, Henry was in October 2018 put on paid leave from that position.
Wellesley High School Social Studies teacher Jackie Katz, who was one of the speakers at May's WHS graduation ceremonies.
You can see their cover letters and resumes here.
Davis in an email said, "I was offered the position with WPS but declined it because I was also offered a position with an educational non-profit in the area and elected to accept this position instead."
Katz in an email said that she was not offered the position.
It is unknown at this time whether Katz or Henry was offered the job.
Superintendent Lussier said in an email, "Our search is still ongoing for a Director of Diversity, Equity, and Inclusion." He had nothing further to add regarding whether the job had been offered to any of the candidates.
The Wellesley community had opportunities to meet and comment on each of the candidates during afternoon and evening meetings in late May.