I grew up in Hamden, Connecticut known as "The Land of the Sleeping Giant" for its 738-feet tall popular hiking mountain that, from a distance, indeed looks like its namesake. The Sleeping Giant got a rude awakening last week when an EF1 tornado ripped through the northern section of town bringing with it eight minutes of maximum 110mph winds. It wreaked havoc 600 yards wide and 9.5 miles long, leaving a path of uprooted and snapped hardwood and pine trees. The National Weather Service confirmed that it was indeed a tornado, not just a macro or microburst.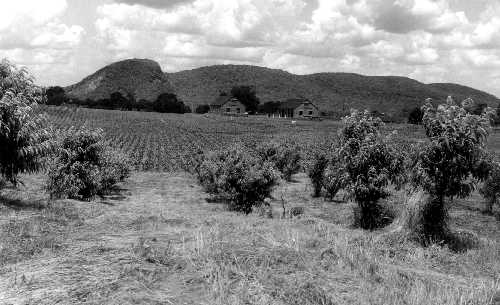 Because I've got lots of Sandwich Generation stuff going on right now, I make the 4-hour round-trip to the New Haven suburb with increasing regularity these days. I was almost out the door and on my way there the evening of the event when I got a text from my mom's neighbor. "House is OK but neighborhood is bad. Possible tornado."
House is OK? I didn't know it might not have been OK, such was my ignorance. I wasn't worried about my mom. Her safety had been ensured a few months ago. Instead of cowering in the basement of her home all alone as a natural disaster swirled around her, mom was with caring people in an area that fortunately was not in the tornado's path.
"Our street fared well," the neighbor continued, but Quinnipiac University area got hammered. Know two people who had trees come into their house. Like BAD. Road is blocked off, so don't even bother heading down. Landscape is changed forever."
That landscape changed forever part sounded ominous. Now I was itching to get there and see for myself. What I saw a couple of days later was eye popping, and I've brought pictures back to share with you. I rolled in just as most of the roads were opening up and the town of 60,000, about a third who were directly affected by the storm, were firing up their chainsaws and clearing away the rubble. Quinnipiac University, which was in the direct path of the storm, carried on with its graduation ceremonies just a few days after May 15th event as if nothing had happened. That's how you know those kids are going to be just fine out there in the world. Not even a tornado can stop them.