By our count, Wellesley gained more than twice as many retail (or at least street-front) businesses as it lost in 2012, as newcomers filled sometimes long-vacant storefronts in Wellesley Square.
New eateries in town include smoothies and burritos shop Boloco, next to the downtown fire station; Takara Japanese Restaurant on Linden Street; and Justine's Table on Rte. 9 east.
Wellesley's standing as pizza capital of metrowest took a hit: Leaving town: Papa Gino's Pronto vacated its 254 Washington St., space. Financially beleaguered Upper Crust shut down its Wellesley location without a word to customers, even leaving Still Hiring signs in its window. Longtime restaurant Jimmy's on Linden Street closed, making way for Takara.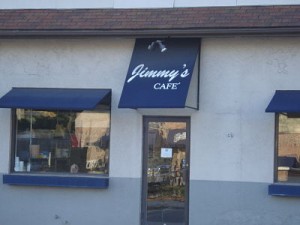 China Sky, in business since 2004, put up a "Closed for Repairs" sign in November, but it has been revealed since that the business will no re-open.
What would the year be without banking musical chairs?
People's United Bank moved into Middlesex Savings Bank's old spot in Linden Square, while Middlesex took over part of the old Whole Foods space in Wellesley Hills. Wellesley Square welcomed a Century Bank at 75 Central St., in Wellesley Square. First Financial Trust moved into town this year as well. Brookline Bank opened a branch near the new Whole Foods. First Republic Bank earlier this year moved in nearby the Middlesex bank. Wellesley Bank added a third branch in town  this year as well. If you're having a hard time figuring out which of these banks you might want to choose, just remember that each is unique in that "our people" make the difference!
Wellesley women continue to get to look their best thanks to an influx of new businesses catering to their every need.
GettiGear took over the old Essentia location in Wellesley Square, after Essentia moved to a different space a few doors down on Central Street. Women's cl0thing/accessories shop Staccato ended its year-long run in Linden Square, but fitness business Pure Barre moved into the space. Women's and girls' designer clothes seller Chrislee filled the space previously occupied by The Monogrammed Cottage.  MiniLuxe, a new salon, made Wellesley Square even luxer. The Candy Bar Cosmetics moved to Church Street when Crossing Main headed for Linden Square, and Wellesley gained a jeweler in Impulse by Adamas Fine Jewelry in Linden Square (Separately, jeweler Levon & Co., left Wellesley Square, and Essentia filled the space.). Florist and flowery gift shop Twig opened in Wellesley Square.
Men and boys weren't entirely left out of the fun. Roosters Men's Grooming Center came to Linden Square in April. Footstock shuttered its kids' shoe store in Wellesley Square, but filled the space with a men's shoes and women's outdoor clothing. And LINX expanded its Linden Street empire to include a new wrestling school where the old Jack Payne Florist shop had been.
And don't worry, Wellesley won't get any dingier just because Aerus Electrolux ditched us for Holliston and Hudson interior design left Wellesley Square to focus on its Boston business. Courtesy Cleaners filled a space in the Whole Foods plaza, as did The Clean Bedroom.
Other businesses that came to town:
*Wellesley Theatre Project nestled into Wellesley Square.
*Carter Dayton Home took over most of the space formerly occupied by Whole Foods in Wellesley Hills.
*Kidville, a party, classes and play space for kids, fills the void left by Rugged Bear in at 34 Central St., in Wellesley Square.
*Teammates Fitness moved into a bigger space in Wellesley Hills.
*Faber's Rug also stretched out, adding Thunder's old space in Wellesley Square to better show off its carpets.
*Paper Source shuffled over from the corner of Church Street to Talbots Kids' old spot in Wellesley Square.
*CVS and Newton-Wellesley Hospital's Outpatient Surgical Center opened in Lower Falls, near Waterstone of Wellesley.
(Hope we didn't miss any big ones, but let us know if so…)
RELATED: Wellesley Chamber of Commerce