Word has trickled out about the Wellesley Recycling & Disposal Facility's Reusables Area opening this week, and we stopped by on Thursday to treasure hunt.
As it turns out, I took only photos and left only footprints. A Bottle Blast beach game set was tempting, but missing part of a pole.
I did make a couple of celebrity sightings—Both E.T. and Elmo were in the house!
As were volunteers (thank you!) and a couple of regular shoppers that I recognized but didn't dare interfere with.
I did hear one patron say to a volunteer: "I'm surprised you've already got so much good stuff!"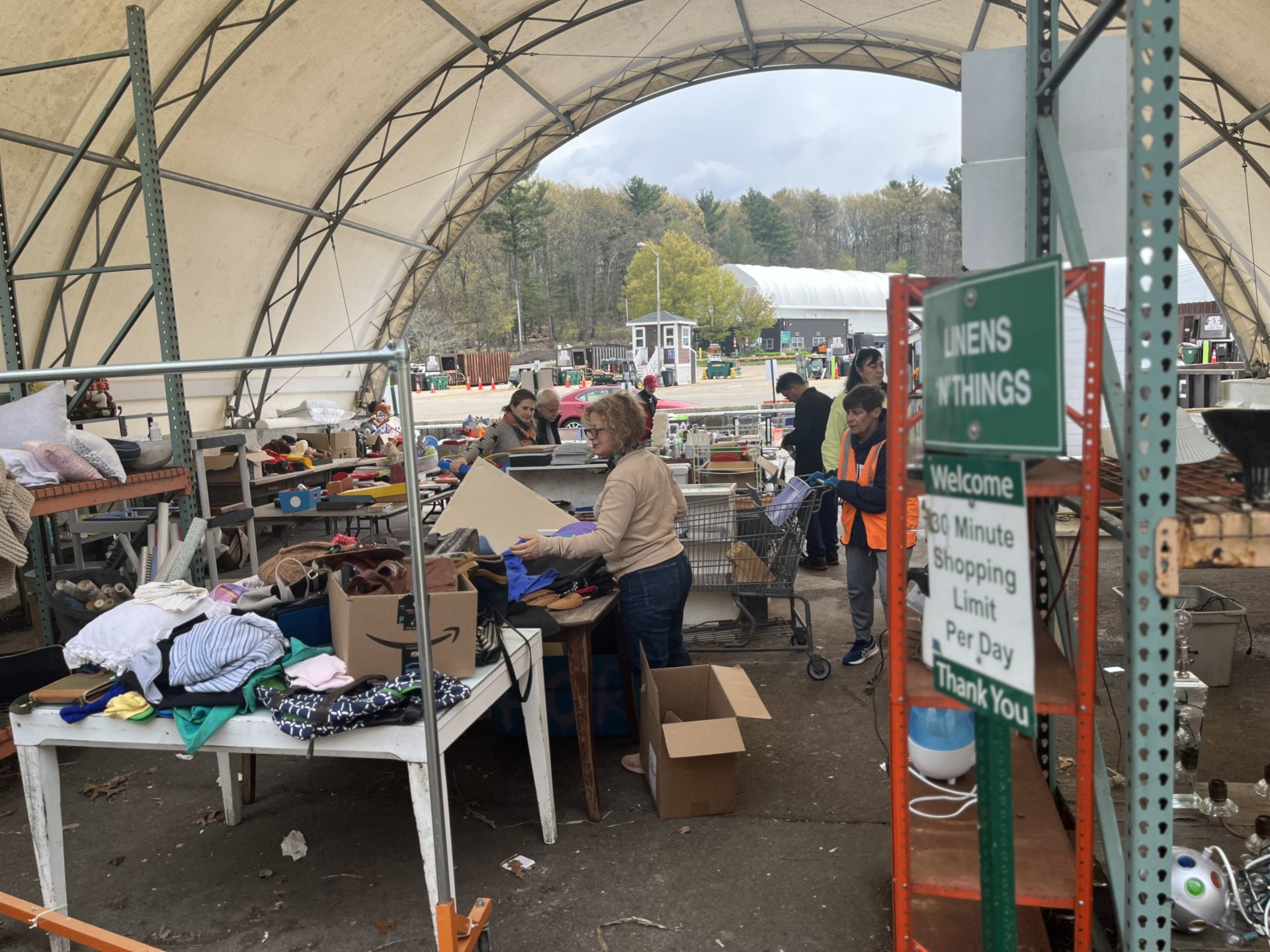 ---
Please send tips, photos, ideas to theswellesleyreport@gmail.com